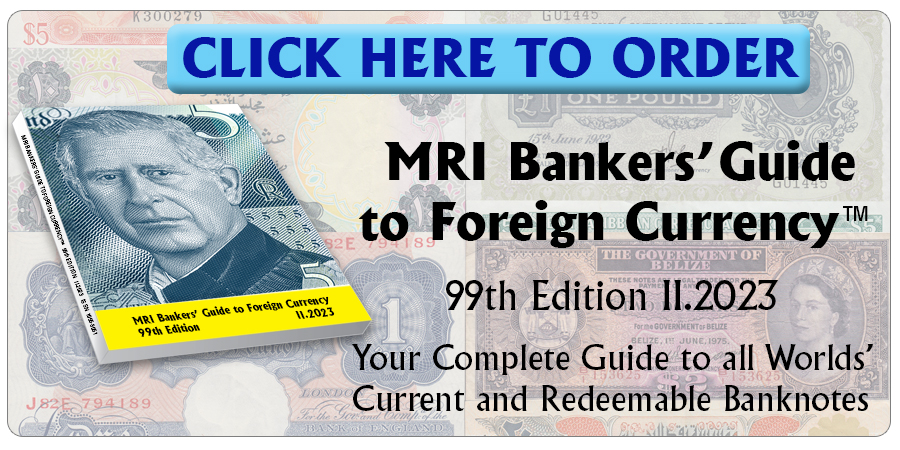 Miguel Pesce, President of the Banco Central de la República Argentina, declared yesterday that the personalities to be included in the new family of notes will be decided in the next six months.
They will be people that "are identified with the social values" of the country.The new government has made it a priority to get rid of the current banknotes which depict animals. 
The Central Bank is studying whether the higher value to be issued will be a 2,000 or a 5,000 pesos banknote.
The process of designing and issuing the new banknotes will be gradual, with the higher denominations to be issued first.
Courtesy: Gabriel's Numismatic Market, LLC.
Click here to order the MRI BANKERS' GUIDE TO FOREIGN CURRENCY™
*** Do you want to share your comments, corrections or news? Please contact info@mriguide.com
©2020  MRI BANKERS' GUIDE TO FOREIGN CURRENCY™. All rights reserved.
« More posts