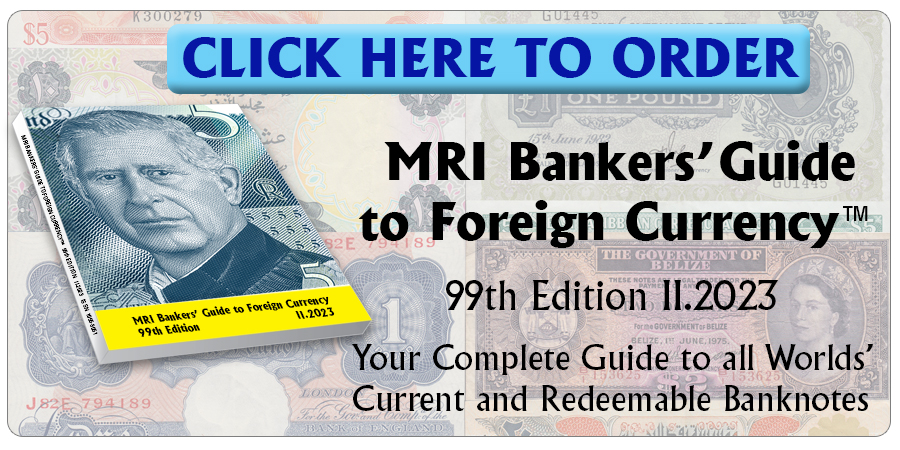 You saw it here first!
The "perfect storm" caused by the devaluation of the Argentine peso, and the refusal of Pres. Fernández to authorize the printing of larger banknote denominations is causing an acute scarcity of currency. 
Even as S.E. Casa de Moneda is working 24/7 in its two plants, it cannot cope with the demand. The largest denomination in use is the 1,000 pesos note which is worth today USD14 in the official market, and USD8.00 in the informal one.
To resolve the problem Banco Central de la República Argentina is considering contracting additional printing of 1,000 pesos notes by foreign fiscal printers.
The obvious solution is the printing of notes of 2,000 and 5,000 pesos, which it is what bankers are asking; but President Fernández refuses to authorize it.
Source: lanacion.com.ar
Courtesy: Gabriel's Numismatic Market LLC
Click here to order the MRI BANKERS' GUIDE TO FOREIGN CURRENCY™
*** Would you like to share your comments, corrections or news? Please contact info@mriguide.com
©2020  MRI BANKERS' GUIDE TO FOREIGN CURRENCY™. All rights reserved.
« More posts