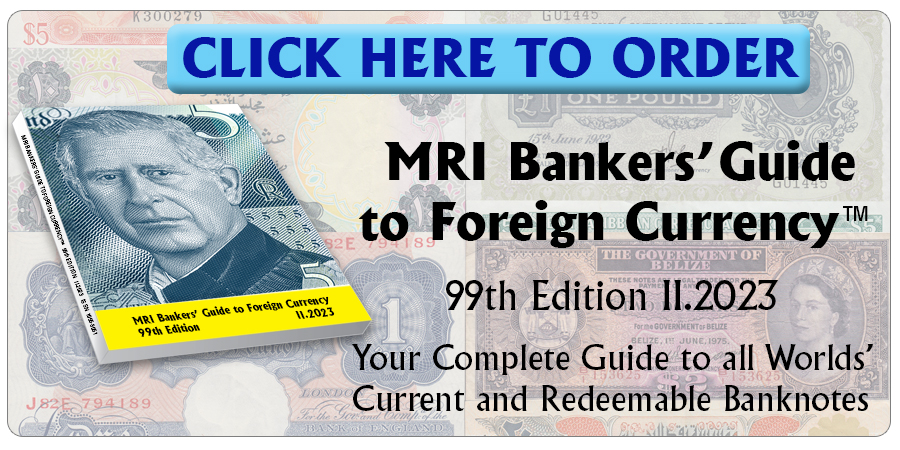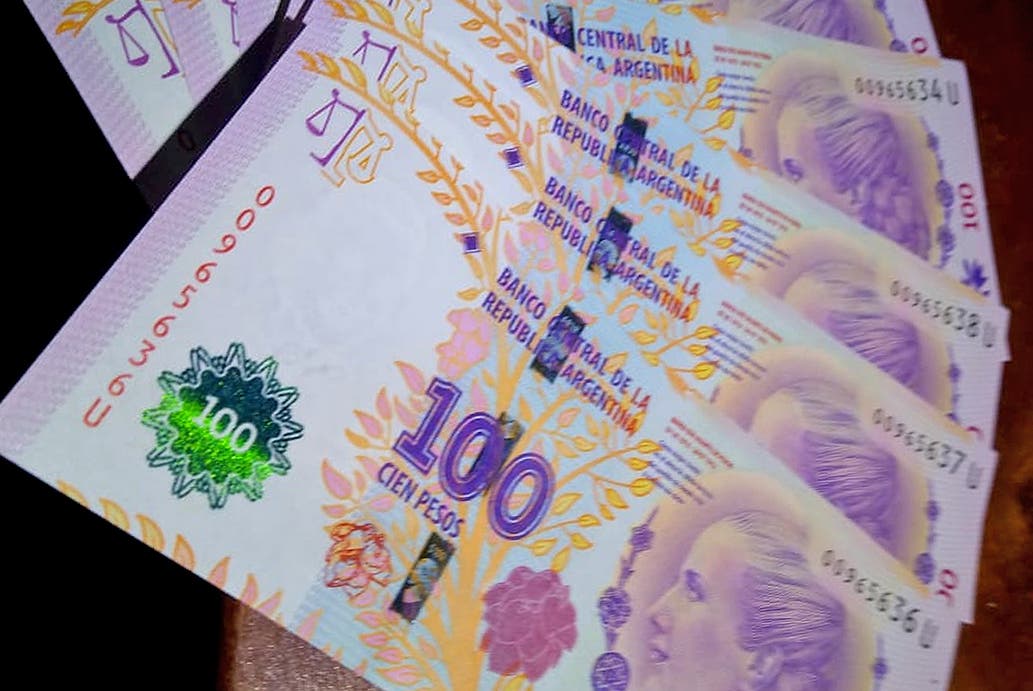 La Nacion  
 You saw it here first!
The Banco Central de la República Argentina is now issuing mint notes of 100 pesos of the "Evita" type (ARS100.5), which were kept in reserve since 2016 when the new ones with the "Taruca" (ARS.6) were issued.
Now, with the loss of value of the local currency, the S.E. Casa de Moneda de la Nacion is working full time to supply banknotes of 1,000 (ARS1,000.1) and 500 pesos (ARS500.1); which made necessary to use the "Evita" ones to supplement circulation. In 2016 a 100 pesos was the highest denomination in use, worth approximately USD10.00. Today, using the informal rate of exchange it is worth only 83 U.S. cents.
The newspaper La Nación informs today that 540 million of these notes were placed in circulation. The ones seen in the street are from the Series U. Since each series includes 100 million pieces, it is possible that other series will show up soon.
Commercial banks have received from the Central Bank these, now small, banknotes, and are not happy. When clients withdraw cash from ATMs they are receive wads of these crisp mint banknotes.
Source: www.lanacion.com
Courtesy: Gabriel Numismatic Market LLC.
Click here to order the MRI BANKERS' GUIDE TO FOREIGN CURRENCY™
*** Would you like to share your comments, corrections or news? Please contact info@mriguide.com
©2020  MRI BANKERS' GUIDE TO FOREIGN CURRENCY™. All rights reserved.
« More posts