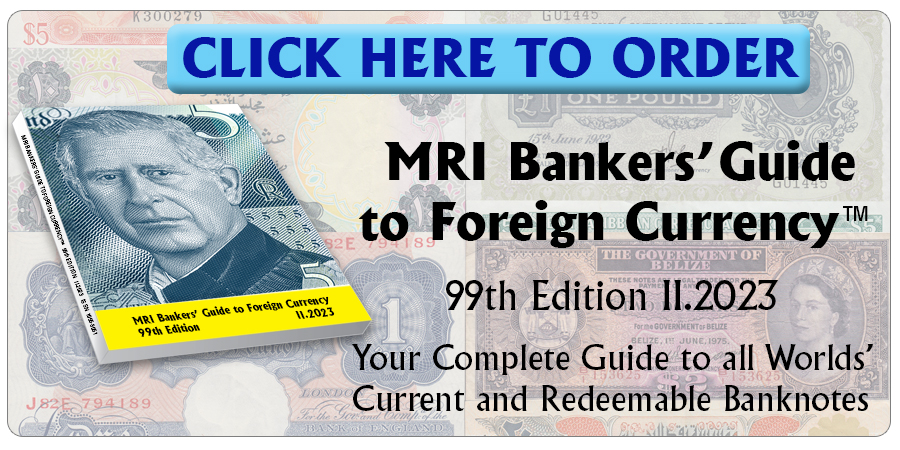 You saw it here first…
According to several publications the Government abandoned its plans for the issue of larger notes, and nixed commemorative bills with Maradona's portrait. It also decided to stop printing banknotes of the "autoctonous fauna" family.
The issue of 5,000 pesos banknotes was abandoned because of three reasons:
   The stock of current banknotes is sufficient to cover circulation needs;
   From a strategic point of view issuing large notes it would not be in line with the promotion of cashless transactions, and
   Politically it does not look good to print larger notes in an Election year.
The only previous note to remain in production would be the Eva Peron 100 pesos one (ARS100.5).
As for the Fauna series the idea is to replace them with historical, cultural and scientific personalities. It is possible that San Martín and Belgrano will be part of the new family of notes.
Sources: Several Argentine news sources dated today.
Click here to order the MRI BANKERS' GUIDE TO FOREIGN CURRENCY™
*** Would you like to share your comments, corrections or news? Please contact info@mriguide.com
©2021  MRI BANKERS' GUIDE TO FOREIGN CURRENCY™. All rights reserved.
« More posts