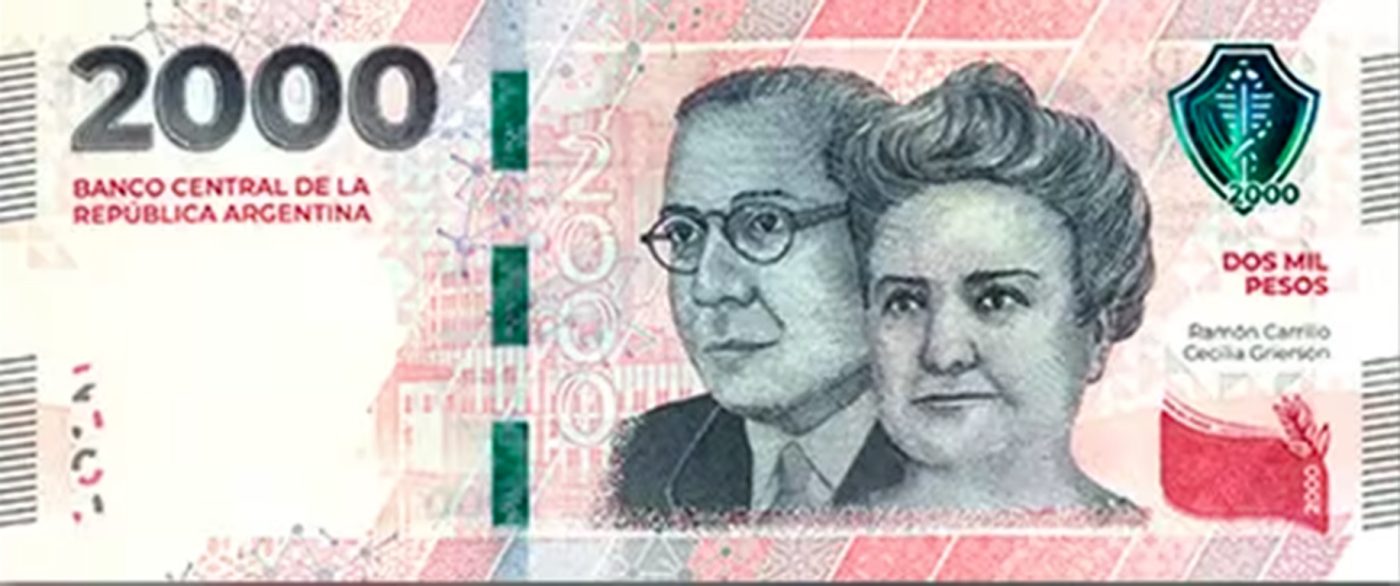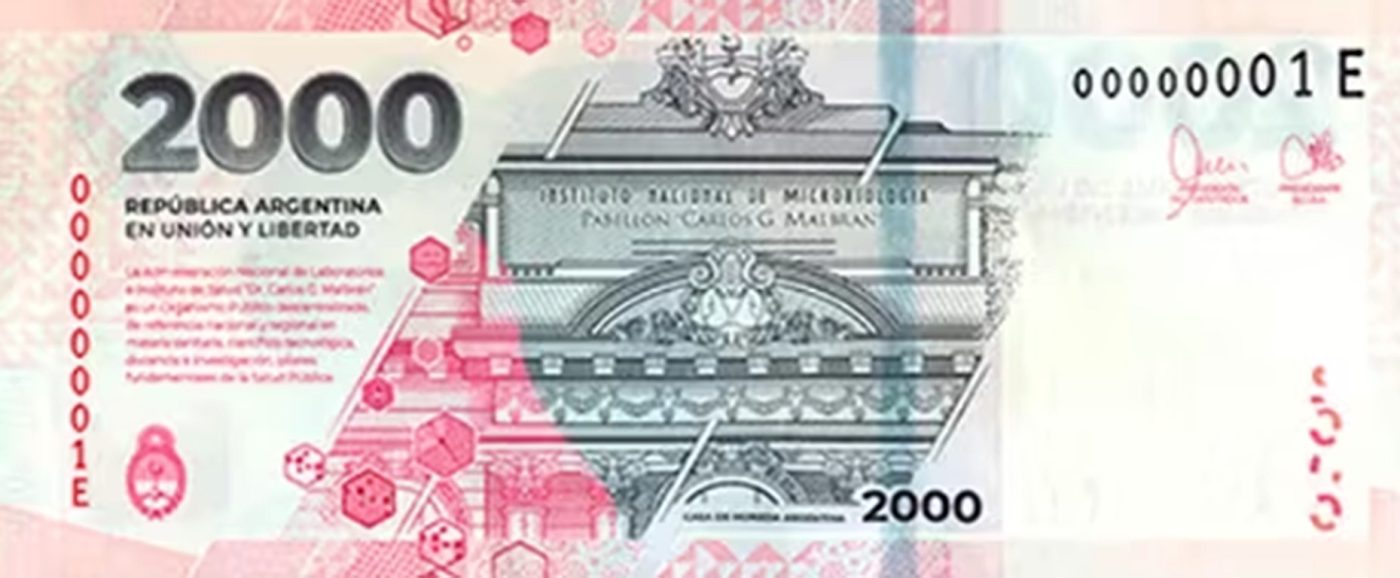 The Banco Central de la República Argentina presented today 8 November 2023 a new version of the 2,000 pesos banknote (ARS2,000.2) with many improvements over the first one issued recently.
The main changes are:
Value "2000" moved from bottom of left front to top;
Seal at top right of front printed on optical variable ink with dynamic effect;
Watermark added;
High relief printing on front and back;
Perfect register value at lower left at front to lower right of back;
Green windowed security strip;
UV ink serial numbers;
Microlettering in the lapel of Dr Carrillo's lapel, and
High relief marks to assist the vision impaired.
The new notes are of the E serial letter.
Source: Banco Central de la República Argentina.
« More posts