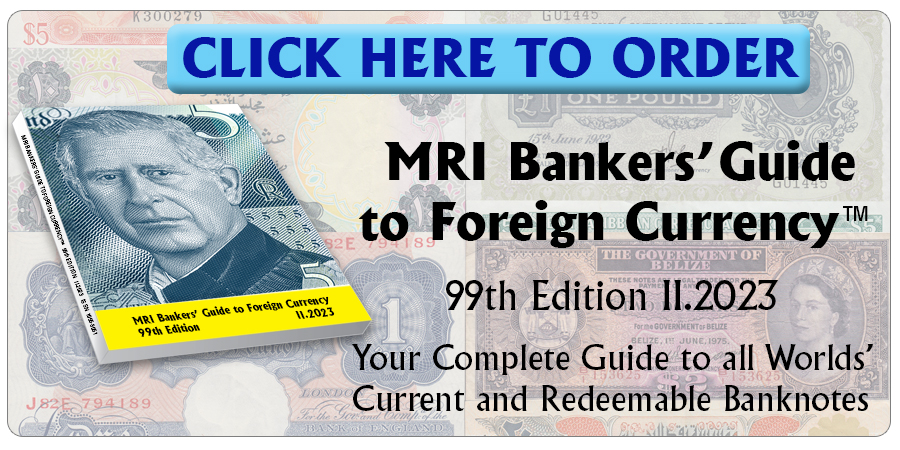 Casa de Moneda Argentina is working on the designs of a new family of banknotes which will replace the current one which shows animals with a new one with portraits of notable women and men.
This was revealed yesterday by Exequiel Villagra, HR Manager of the Argentine Mint, in declarations to Red43, an Esquel, Chubut TV station. He stated that while denominations are not yet determined, Mint employees are already working on the designs.
He also stated that the new notes will be released in May, and that they will incorporate advanced security features and devices to help people with reduced or no vision.
Source: red43
Click here to order the MRI BANKERS' GUIDE TO FOREIGN CURRENCY™
*** Do you want to share your comments, corrections or news? Please contact info@mriguide.com
©2022  MRI BANKERS' GUIDE TO FOREIGN CURRENCY™. All rights reserved.
« More posts