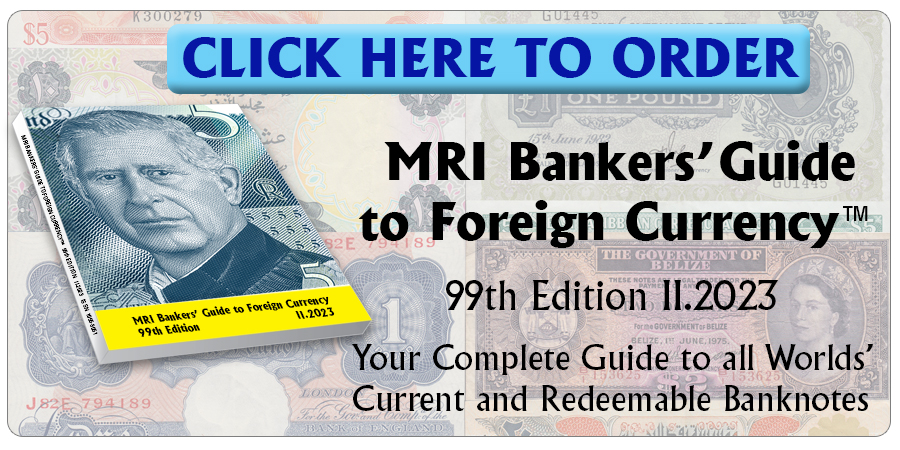 Miguel Angel Pesce, presidente of the Banco Central de la República Argentina, confirmed that a new family of banknotes will be issued, in which persons of historical, cultural and scientific importance will replace the animals shown in the current banknotes.
It also informed that the issue of a larger denomination is being considered, most likely the 5,000 pesos, .although one of 2,000 pesos is possible.
As usual, the new banknotes will carry the signatures of Cristina Fernández de Kirchner, the Nation's vice-president and president of Senate, and that of the bank's president.
Pesce anticipated that the process of development and production of the new family will take some time, and in the meantime they will keep using the current notes.
Source: baenegocios.com
Courtesy: Gabriel's Numismatic Marker, LLC., Cleophas Schockem.
Click here to order the MRI BANKERS' GUIDE TO FOREIGN CURRENCY™
*** Do you want to share your comments, corrections or news? Please contact info@mriguide.com
©2019  MRI BANKERS' GUIDE TO FOREIGN CURRENCY™. All rights reserved.
« More posts