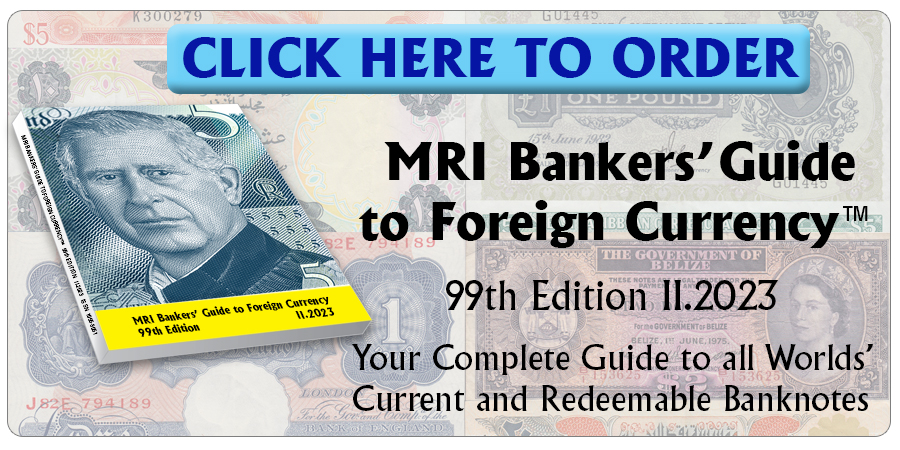 Commercial banks are accumulating large quantities of small denomination banknotes which they would like to send to the Central Bank for destruction. Many of these notes are either withdrawn for circulation or deteriorated.
For the Central Bank to proceed to destruct banknotes these must first be counted and recounted, But because of Covid-19 that process was suspended for a long time. Now employees are being called back, and counting has slowly being resumed, but commercial banks are running out of space in their vaults for the holding of notes of 100 pesos and below which are worth 50 U.S. cents or less at the free market rate.
The current government is resisting the idea of printing larger denomination notes. The biggest in circulation is the 1,000 pesos (ARS1,000.1) worth USD10 at the official rate and USD5 at the "blue" rate.
 Source: cronistacomercial
Click here to order the MRI BANKERS' GUIDE TO FOREIGN CURRENCY™
*** Would you like to share your comments, corrections or news? Please contact info@mriguide.com
©2021  MRI BANKERS' GUIDE TO FOREIGN CURRENCY™. All rights reserved.
« More posts