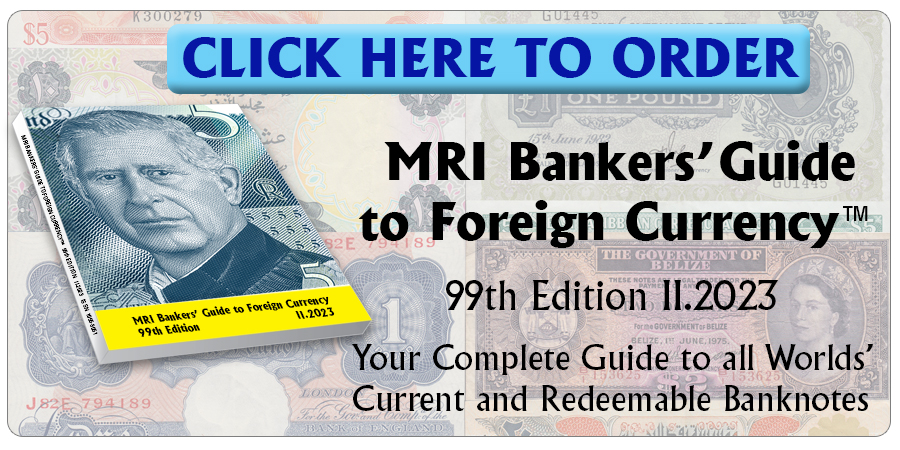 You saw it first here…
S.E. Casa de Moneda is rushing to buy paper from foreign suppliers, to cope with additional banknote volume requirements.
Buenos Aires Times reports in today's edition that Sweden's Crane Currency is providing paper to print 1,000 pesos notes (ARS1,000.1) and Goznak is doing it to print those of 200 pesos (ARS200.1).
It is possible that banknotes produced with these new substrates may have differences that will require cash processing equipment to be recalibrated.
It is not clear whether previous tenders from Brasil, Spain and Chile have been executed.
Source: Buenos Aires Times.
Click here to order the MRI BANKERS' GUIDE TO FOREIGN CURRENCY™
*** Would you like to share your comments, corrections or news? Please contact info@mriguide.com
©2021  MRI BANKERS' GUIDE TO FOREIGN CURRENCY™. All rights reserved.
« More posts