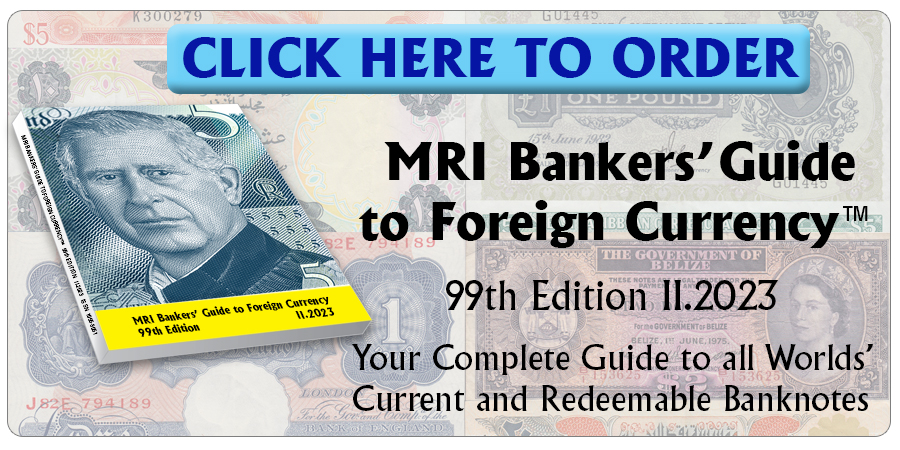 You saw it here first!
The call for bids to print abroad 250 million banknotes of 500 pesos (ARS500.1) failed because there were no bids. No foreign printer could commit to deliver in the short time specified in the proposal for bids.
In the meantime the issue of high denomination notes was shelved for political reasons.
Casa de Moneda is printing only notes of 1,000 pesos (ARS1,000.1), which is the highest denomination in use, worth USD13.00 at the official rate, and USD7.50 at the informal one. They are working 24/7 to cope with the extraordinary demand for cash caused by the drop in value of the Argentine peso, and the additional  requirements due to the COVID-19 pandemic.
Source: professional.com
Click here to order the MRI BANKERS' GUIDE TO FOREIGN CURRENCY™
*** Would you like to share your comments, corrections or news? Please contact info@mriguide.com
©2020  MRI BANKERS' GUIDE TO FOREIGN CURRENCY™. All rights reserved.
« More posts