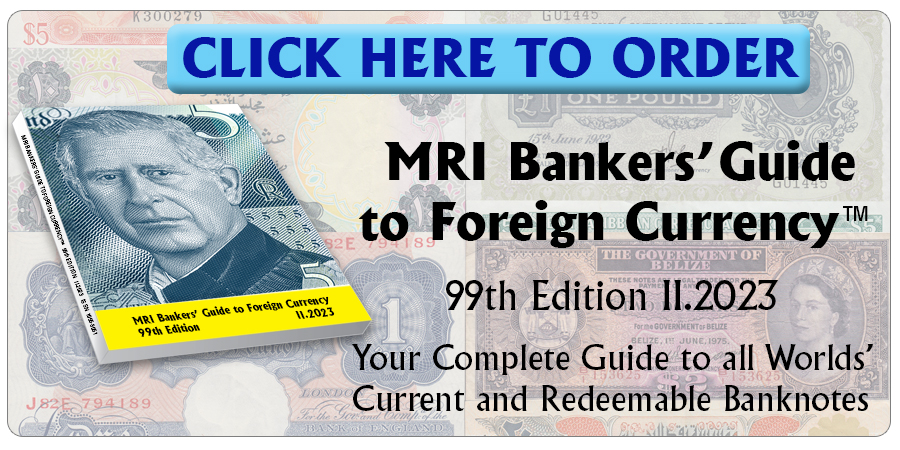 You saw it first here!
According to numerous reports S.E. Casa de Moneda opened a bid for the printing of 250 million banknotes of 500 pesos (ARS500.1). The winner of the bid must deliver two tranches of 100 million notes each  by 26 August and 25 September, and one of 50 million by October 15.
While current law gives priority to local firms, it is expected that Casa da Moneda in Brazil is the only fiscal printer capable to comply with the terms of the bid. They have already printed 100 pesos notes (ARS100.2Bb) for Argentina in 2015. 
Click here to order the MRI BANKERS' GUIDE TO FOREIGN CURRENCY™
*** Would you like to share your comments, corrections or news? Please contact info@mriguide.com
©2020  MRI BANKERS' GUIDE TO FOREIGN CURRENCY™. All rights reserved.
« More posts