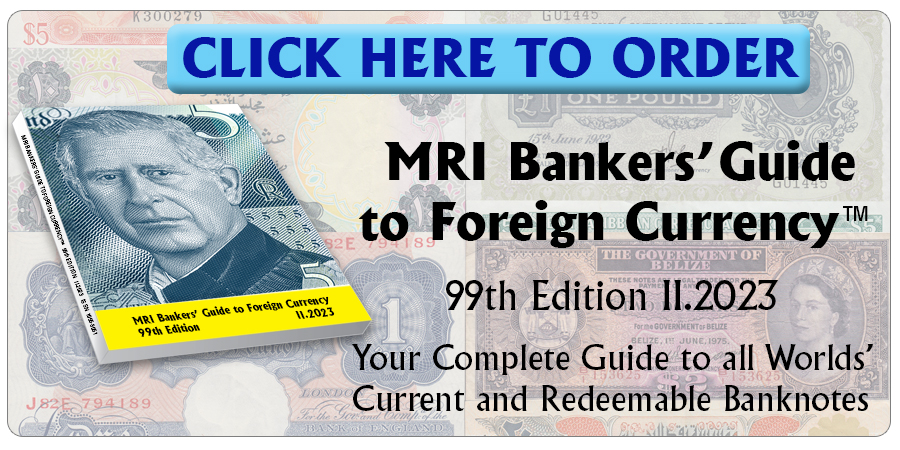 The refusal of the government to issue large denomination notes has created a glut of small ones, to the point that commercial banks are charging a fee to businesses that deposit them in large volume, and finding ways to store overflowing quantities. 
Presently the largest banknote in circulation is the one of 1,000 pesos (ARS1,000.1) equal to less than USD3 in the informal market. 
There is a combination of political timidity on part of the government, which has refused to print larger denomination notes above a new one of 2,000 pesos (ARS2,000.1) which may be issued in a few months. This new note will be worth about 5 dollars when issued.
On the other hand the government wants to promote the use of non cash payment instruments to have a better control of the informal economy.
Click here to order the MRI BANKERS' GUIDE TO FOREIGN CURRENCY™
*** Would you like to share news about issue or recall of banknotes, your comments, corrections or other news? Please contact us at info@mriguide.com
©2023  MRI BANKERS' GUIDE TO FOREIGN CURRENCY™. All rights reserved. 


« More posts