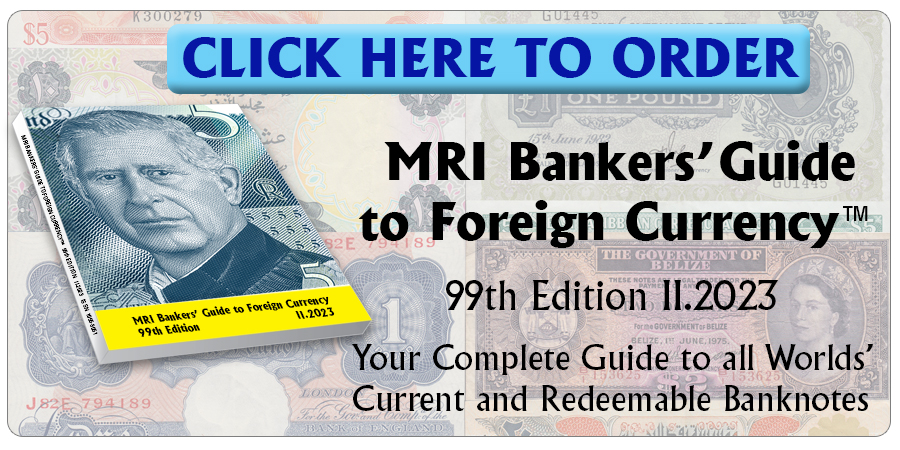 You saw it first here…
According to an article published today by El Cronista Comercial the Banco Central de la República Argentina has contracted the printing of banknotes of 1,000 pesos (ARS1,000.1) in Brazil and Spain. These have already being received and are ready for issue as needed. It is possible that there will be some minute differences with the current ones printed by S.E. Casa de Moneda in Buenos Aires, most likely in the style of the serial numbers. 
The article also points out that the refusal of the Government to issue larger denomination notes, i.e. those of 5,000 pesos, has caused the Central Bank to spend additional $100 million for the printing of smaller notes to face the needs of commerce.
Click here to order the MRI BANKERS' GUIDE TO FOREIGN CURRENCY™
*** Would you like to share your comments, corrections or news? Please contact info@mriguide.com
©2021  MRI BANKERS' GUIDE TO FOREIGN CURRENCY™. All rights reserved.
« More posts