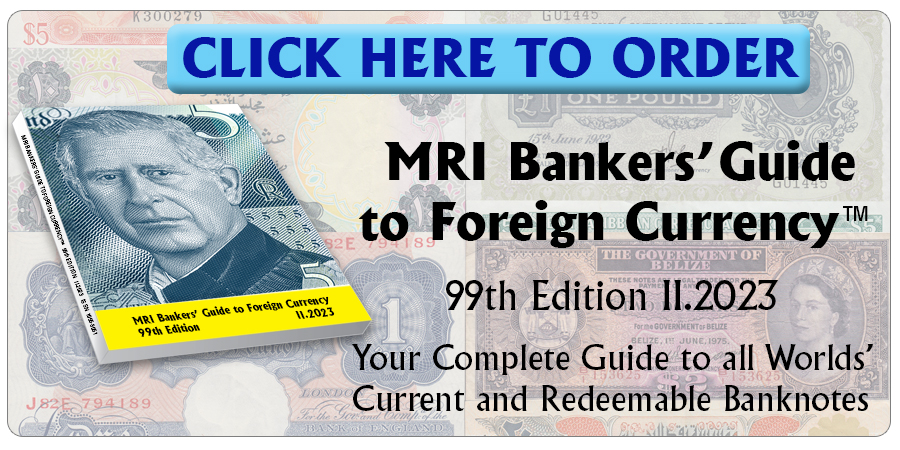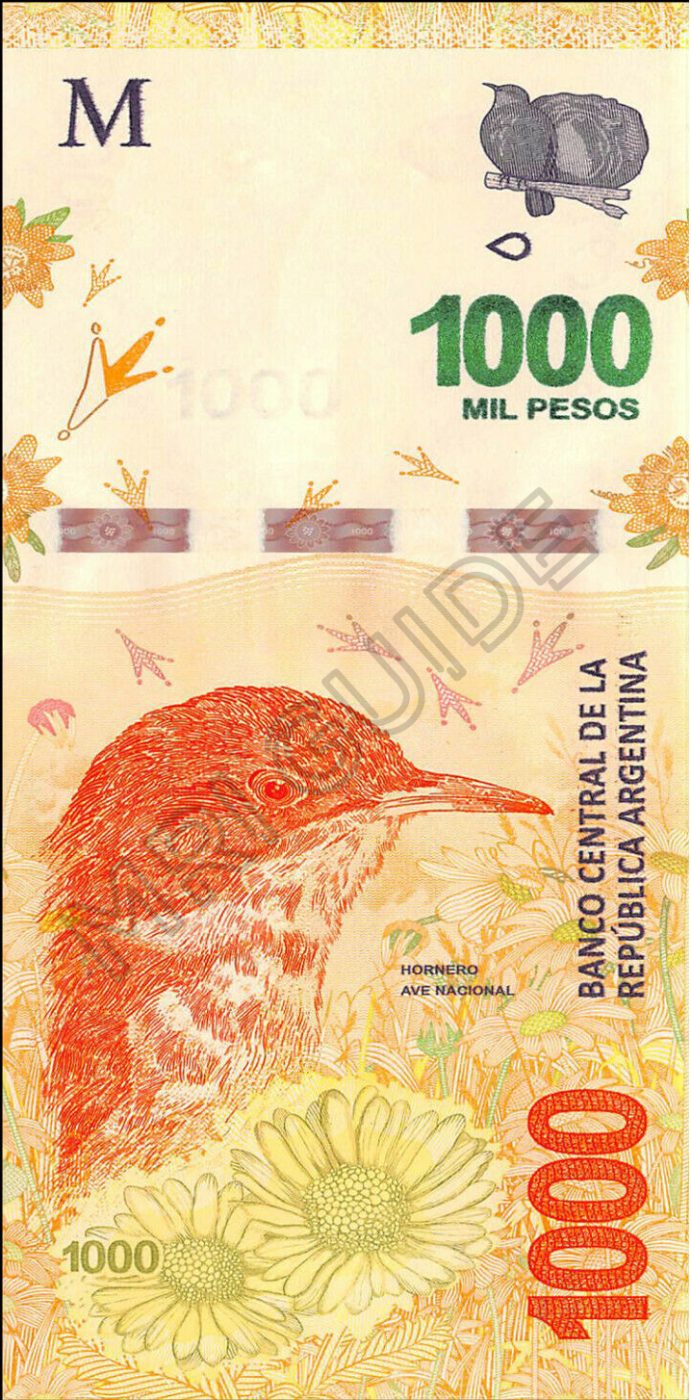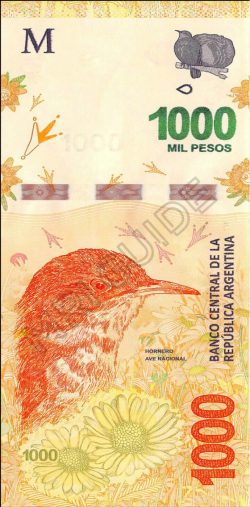 In early February several members of the Chamber of Representatives of Argentine Congress lead by Federico Angelini proposed to the Central Bank the issue of new banknotes in the denominations of 2,000 and 20,000 pesos. They estimate that this measure will save 400 million dollars in printing, handling and logistics costs.
Currently the largest denomination, the note of 1,000 pesos (ARS1,000.1), is worth about 10 dollars at the official rate of exchange, and less that 5 at the informal rate.
There have also been proposals to issue notes of 5,000 and 10,000 pesos. 
Source: Clarin.com
Click here to order the MRI BANKERS' GUIDE TO FOREIGN CURRENCY™
*** Would you like to share your comments, corrections or news? Please contact info@mriguide.com
©2022  MRI BANKERS' GUIDE TO FOREIGN CURRENCY™. All rights reserved.
« More posts