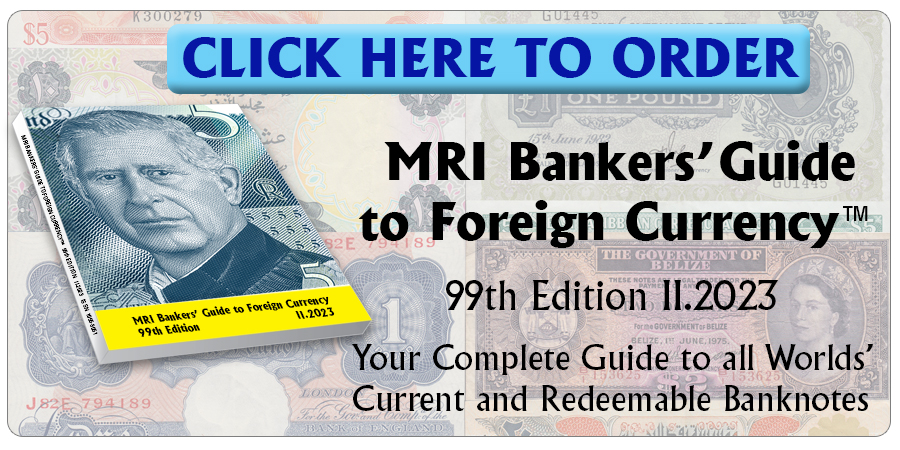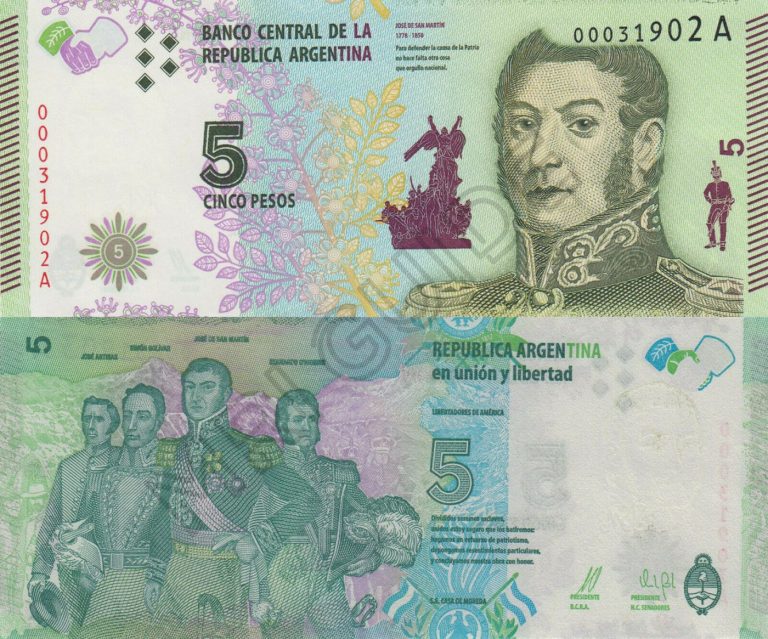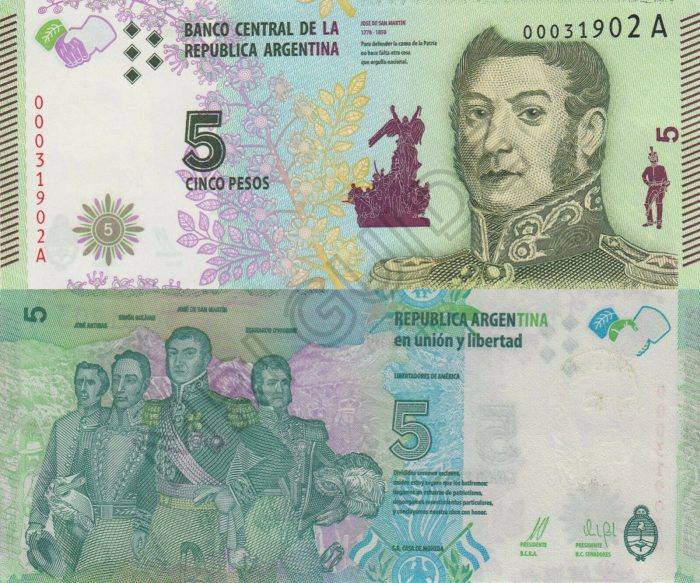 The Banco Central de la República Argentina issued on 16 September 2021 its Communication "A" 7366 by which it has again extended the term for the redemption of banknotes of 5 pesos of all types issued since 1992. 
All banks and deposit institutions must accept them for redemption or deposit them to an account until 28 February 2022. In turn they can present the notes to be Central Bank until 30 June 2022.
It must be noted that at present these notes are worth only 5 U.S. cents at the official rate of exchange, and less than 3 cents at the informal market rate.
Source: Banco Central de la Republica Argentina.
Click here to order the MRI BANKERS' GUIDE TO FOREIGN CURRENCY™
*** Would you like to share your comments, corrections or news? Please contact info@mriguide.com
©2020  MRI BANKERS' GUIDE TO FOREIGN CURRENCY™. All rights reserved.
« More posts