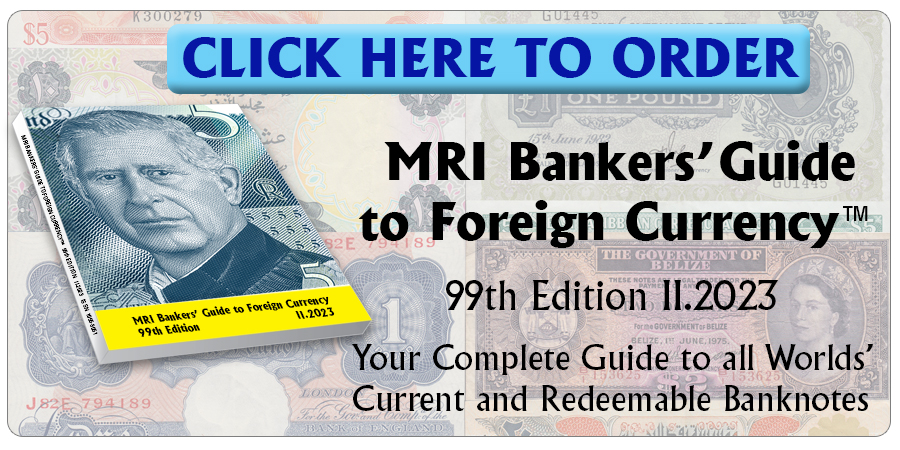 An article published today by bloombergonlinea.com reveals several details about the new banknote of 2,000 pesos (ARS2,000.1).
In it we learn that:
The plates used are the ones prepared originally for the projected banknote of 5,000 pesos (ARS5,000.1) which was to be issued by the previous government,
It will not have a watermark or a security thread,
It will be printed by Sociedad de Estado Casa de Moneda, and given its production capacity it is estimated that no more than 200 million pieces may be printed, as they working full time in the printing of 1,000 pesos banknotes.
It may be released in the third quarter of the year.
Source: bloombergonlinea.com
Click here to order the MRI BANKERS' GUIDE TO FOREIGN CURRENCY™
*** Would you like to share news about issue or recall of banknotes, your comments, corrections or other news? Please contact us at info@mriguide.com
©2023  MRI BANKERS' GUIDE TO FOREIGN CURRENCY™. All rights reserved. 


« More posts