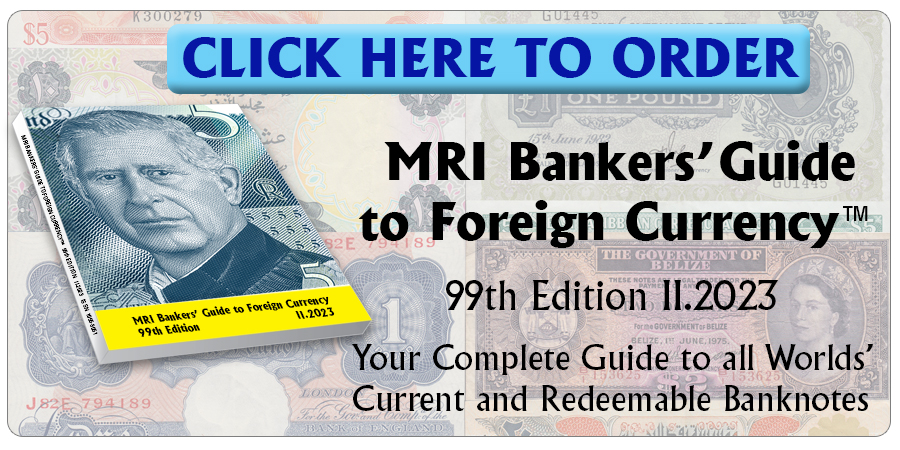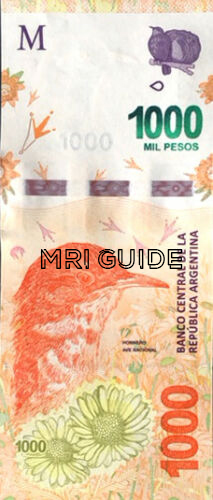 The issue of a 5,000 pesos banknote (=USD15 at the free market rate) is being discussed by officers of the Ministry of Economy, Central Bank and Casa de Moneda.
According to Infobae, a digital newspaper, this matter is being considered, although different denominations may be chosen. The highest current banknote, the one of 1,000 pesos (ARS1,000.1) is worth about USD3 at the free market rate.
The banking sector is complaining that the logistics of moving, feeding ATM's and safe storage of large quantities of low value banknotes is too high. Businesses that deposit large amounts of cash, like supermarkets, are being charged a fee when they deposit a high proportion of small notes.
Certain sectors of government believe that the lack of large banknotes forces people to use "electronic" money", which helps diminish the use of undeclared cash.
Click here to order the MRI BANKERS' GUIDE TO FOREIGN CURRENCY™
*** Would you like to share news about issue or recall of banknotes, your comments, corrections or other news? Please contact us at info@mriguide.com
©2023  MRI BANKERS' GUIDE TO FOREIGN CURRENCY™. All rights reserved. 


« More posts