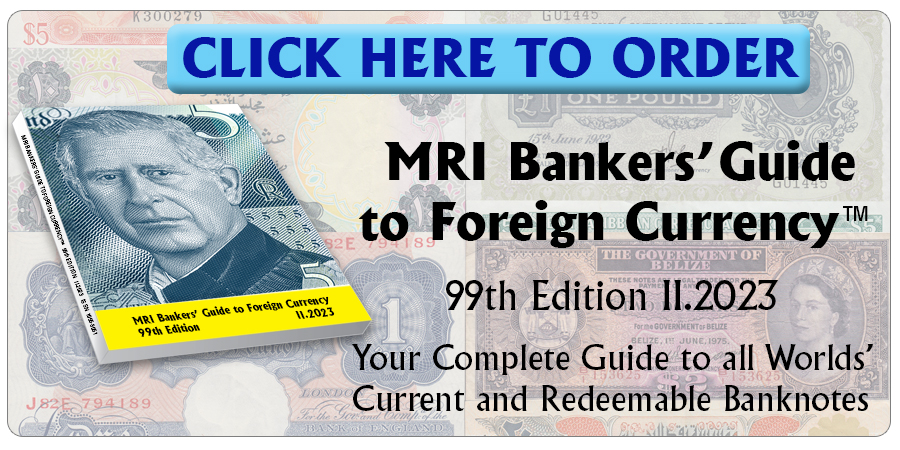 In 2016 new 20 pesos banknotes with the portrait of Juan Manuel de Rosas were printed, in the same style of the 5 and 10 pesos notes of the same period.
These were not released, as a new government decided to go for a new family with images of local fauna instead of historical persons. At one point it seemed that the already printed Rosas notes would be destroyed, but now it seems that they will be eventually issued. If issued the MRI BANKERS' GUIDE TO FOREIGN CURRENCY™ number will be ARS20.4.
Order your copy of the MRI Bankers' Guide to Foreign Currency™ now!
©2018  Monetary Research Institute.
« More posts