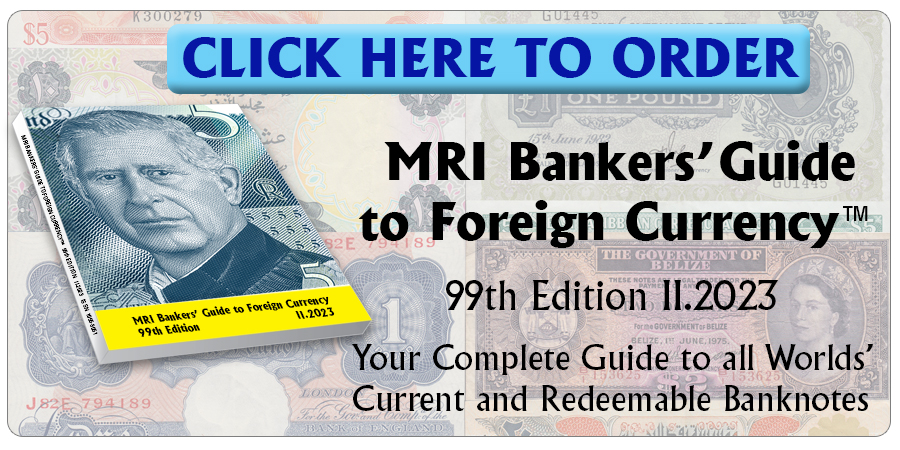 The new polymer banknotes of 500 kwanzas (AOA500.3), will enter circulation on 17 September, National Heroes Day. Since it is a national holiday the notes will only be available on ATM's on that date. Banks will start using them following day.
It is mainly brown, printed on polymer substrate, measuring 126 x 66 mm.
The front shows the portrait of António Agostinho Neto. In the back there is an image of the Fenda da Tundavala, in the province of Huíla.
At the same time Banco Nacional de Angola gave the exact date of issue of the remaining denominations of the new family of banknotes:
1,000 kwanzas (AOA1,000.3): 1st October 2020
2,000 kwanzas (AOA2,000.3): 11 November 2020
5,000 kwanzas (AOA5,000.3): January 2021.
The notes of the Series 2012 will co-circulate until the ende of 2021. 
Source: jornaldeangola 
Courtesy: Cleophas Schockem.
Click here to order the MRI BANKERS' GUIDE TO FOREIGN CURRENCY™
*** Would you like to share your comments, corrections or news? Please contact info@mriguide.com
©2020  MRI BANKERS' GUIDE TO FOREIGN CURRENCY™. All rights reserved.
« More posts