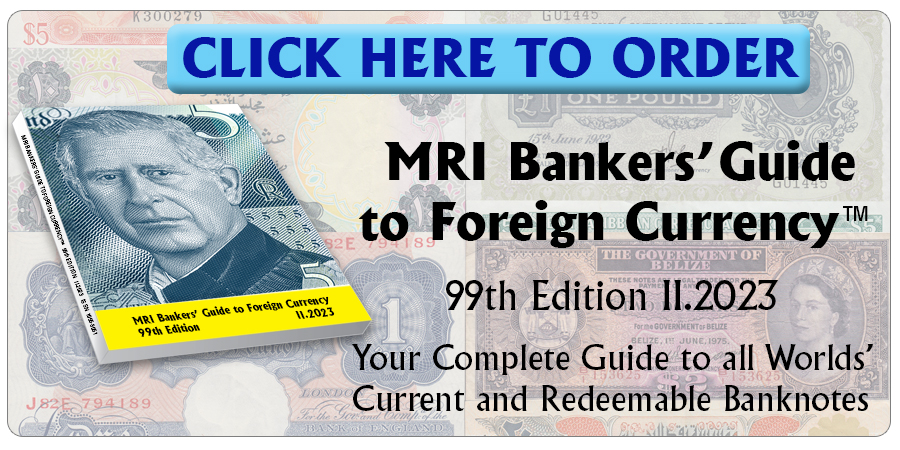 Mohamed Loukal, governor of the Banque Centrale d'Algérie, has declared that it plans to issue soon new coins of 100 dinars, and banknotes of 500 (DZD500.3) and 1,000 dinars (DZD1,000.4).
The current banknotes, first issued 30 years ago, are easy to counterfeit, as attested by the frequent news of counterfeiting rings being found.
Source: sudhorizons.dz
Subscribe now to the MRI BANKERS' GUIDE TO FOREIGN CURRENCY™
©2018  Monetary Research Institute.
« More posts