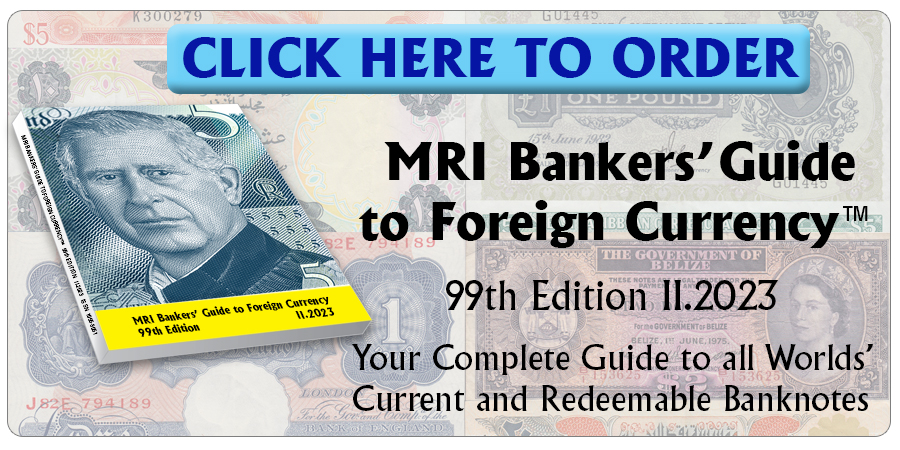 On February 3, the Bank of Algeria will present at a press conference the new banknotes of 500 (DZD500.3) and 1,000 dinars (DZD1,000.4) and a coin of 100 dinars, which will eventually replace the current banknotes (DZD100.5).
Mohamed Lukal, Governor of the Bank of Algeria, on November 4 signed the resolution describing the specifications of the new banknotes and coin, which will co-circulate with the current ones.
Source: www.elwehda.com
Courtesy: David Girbau, Cleophas Schockem.
Click here to order the MRI BANKERS' GUIDE TO FOREIGN CURRENCY™
©2019  MRI BANKERS' GUIDE TO FOREIGN CURRENCY™
« More posts