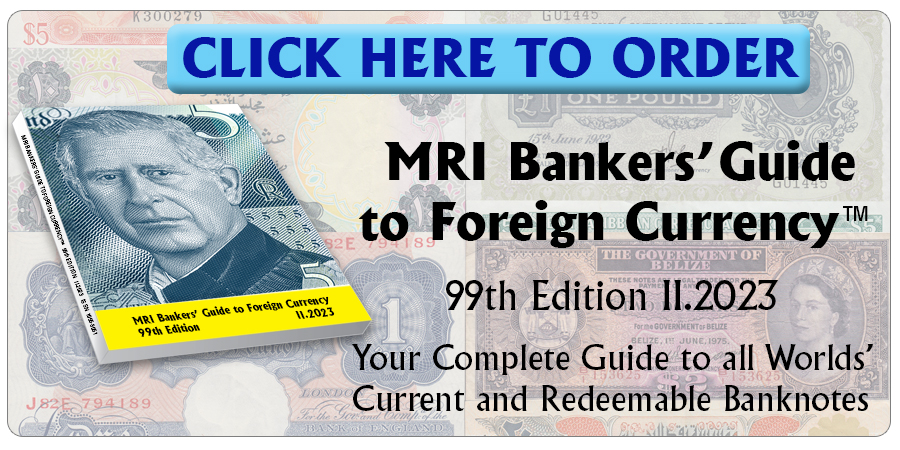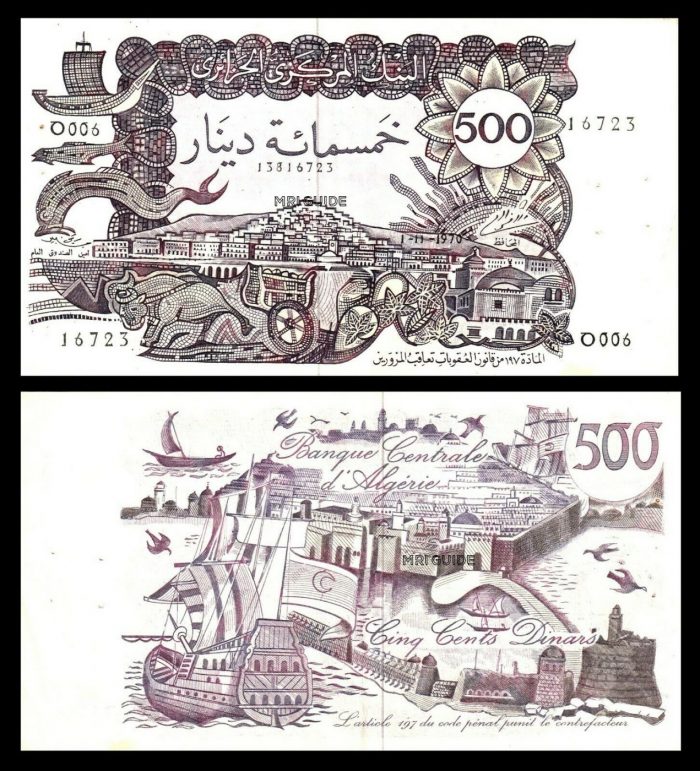 You saw it here first…
Ayman bin Abd al-Rahman, Algerian Finance Minister, revealed today that his department is working on the issue of new banknotes soon.
It is not clear if he referred to the issue of higher denominations, or to a completely new family. There were some comments in the local press about the very large mass of cash being hoarded outside of the banking system. The dollar rate stands now at 133 dinars in the official and 176 in the parallel market. 
Recently India, Mauritius, Kenya and Trinidad and Tobago, among other, changed their banknotes to mop out "black money". Algeria did the same with its 500 dinars banknotes of the 1970 issue.
Courtesy: Cleophas Schockem.
Source: Echoroukonline.com.
Click here to order the MRI BANKERS' GUIDE TO FOREIGN CURRENCY™
*** Would you like to share your comments, corrections or news? Please contact info@mriguide.com
©2021  MRI BANKERS' GUIDE TO FOREIGN CURRENCY™. All rights reserved.
« More posts