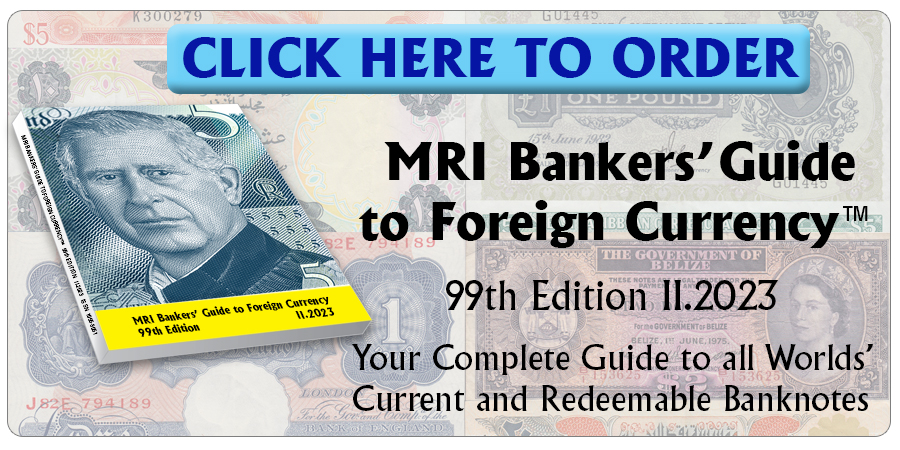 Details of the new banknotes of 500 (DZD500.3) and 1,000 dinars (DZD1,000.4), as well of those of the new coin of 100 dinars were published yesterday in the Journal Officiel 73.
The banknotes will carry the symbolic date 1 November 2018, which marks the Anniversary of the birth of the  of the National Liberation Front in 1954.
These are the details of the banknotes:
500 dinars: 150 x 71.7 mm, dedicated to "Algeria in the age of information technology and communication".
1,000 dinars: 160 x 71.7 mm, dedicated to "Culture, tradition and modernity."
Both notes have the portrait of Emir Abdelkader.
Source: Huffpostmaghreb.com
Click here to order the MRI BANKERS' GUIDE TO FOREIGN CURRENCY™
©2018  MRI BANKERS' GUJIDE TO FOREIGN CURRENCY™
« More posts