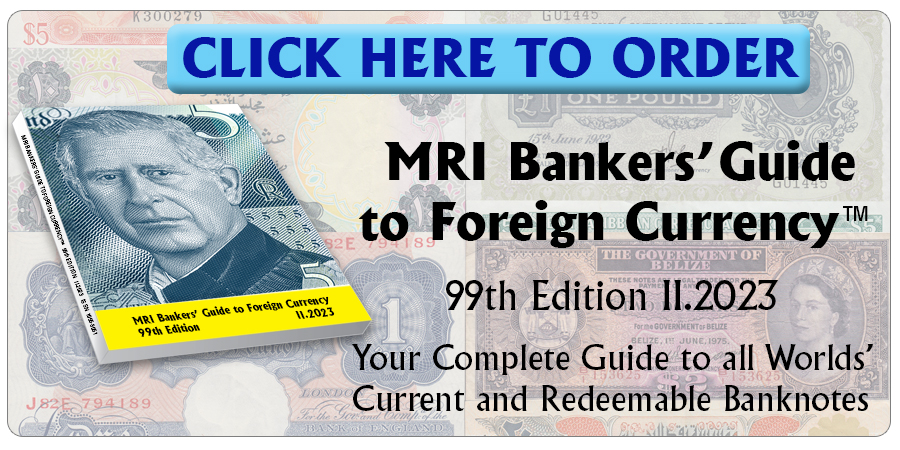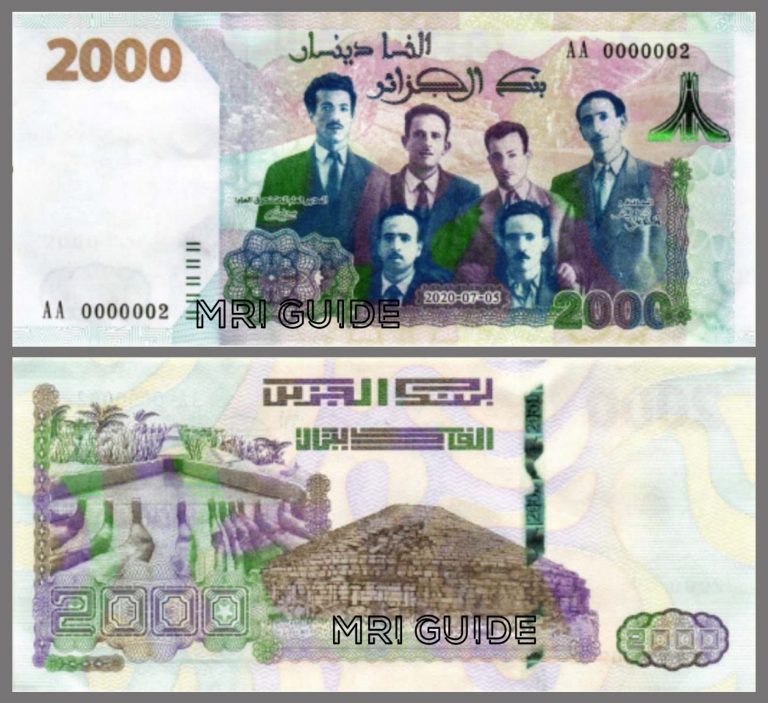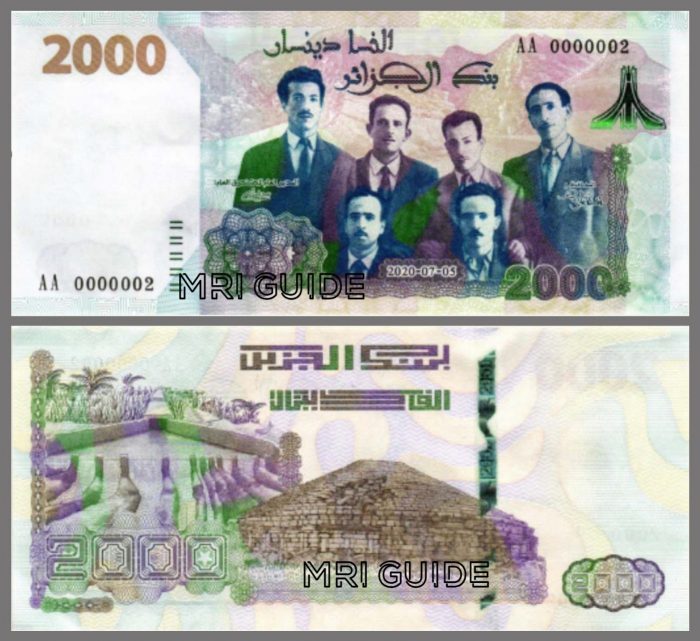 Banque d'Algérie issued today a new banknote of 2,000 dinars (DZD2,000.2) dated 5 July 2020.
The front shows the six "Heroes of the Revolution" who guided Algerians during the War of Liberation, with the Bouzegza, Aures and Kherrata mountains in the background.
The back pictures the Foggara, an underground water conduit system in the Sahara, and a Numidian mausoleum in Imedghassen.
This banknote has been produced in the new plant of Sidi Moussa.
Source: Banque d'Algérie.
Courtesy: Gabriel's Numismatic Market, LLC., and Cleophas Schockem.
Click here to order the MRI BANKERS' GUIDE TO FOREIGN CURRENCY™
*** Would you like to share your comments, corrections or news? Please contact info@mriguide.com
©2021  MRI BANKERS' GUIDE TO FOREIGN CURRENCY™. All rights reserved.
« More posts