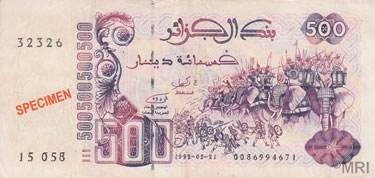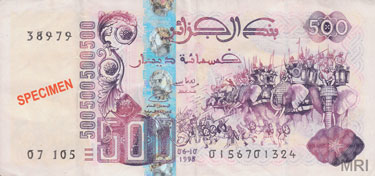 ObservAlgerie.com cites El-Bilad which reports that the Banque d'Algerie is studying the issue of a banknote of 5,000 dinars (DZD5,000.1). It also informs that it will issue a 500 dinars coin, which will eventually replace the current banknotes of 1992 (DZD500.1) and 1998 (DZD500.2).
Source: ObservAlgerie.com
Order your copy of the MRI Bankers' Guide to Foreign Currency™ now!
©2018  Monetary Research Institute.
SaveSave
SaveSave
« More posts