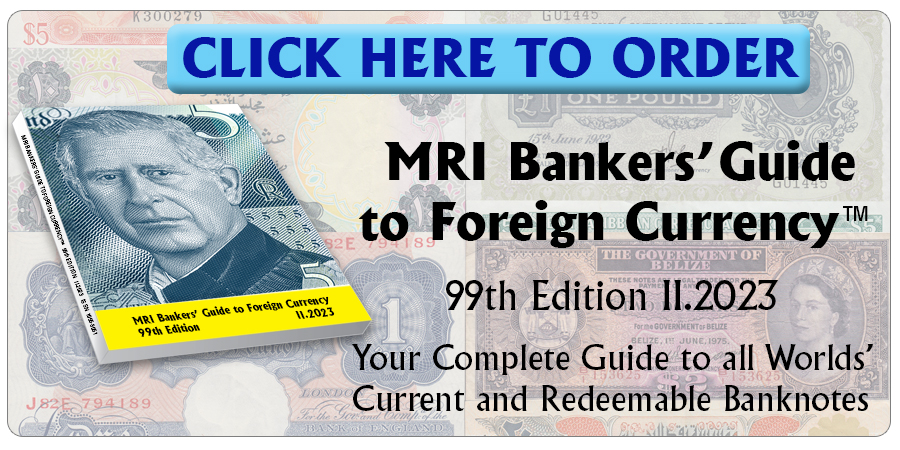 The Government plans to replace current notes in a gradual fashion, issuing first the denominations of 200 and 500 dinars. If there are no problems with the changeover, it will continue with those of 1,000 and 2,000 dinars, before the end of 2018.
The new banknotes will be printed on a better substrate, probably hybrid, and have advanced security features.
Source: Reflexiondz.net
Order your copy of the MRI Bankers' Guide to Foreign Currency™ now!
©2018 Monetary Research Institute
« More posts