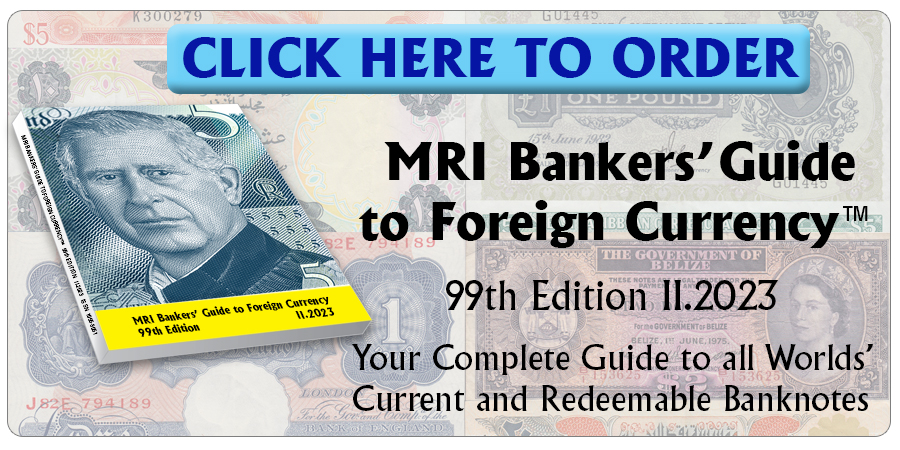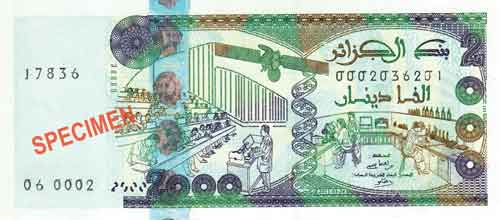 The Government has decided to replace all the current banknotes by the end of the year. It will issue new ones of 200 (DZD200.3), 500 (DZD500.3), 1,000 (DZD1,000.4) and 2,000 dinars (DZD2,000.2), which will not depict animals.
Apparently the changeover implies an exercise to flush out cash held in the informal economy.
Order your copy of the MRI Bankers' Guide to Foreign Currency™ now!
Source: alg24.net
 Courtesy: Cleophas Schockem
©2018 Monetary Research Institute
SaveSave
« More posts