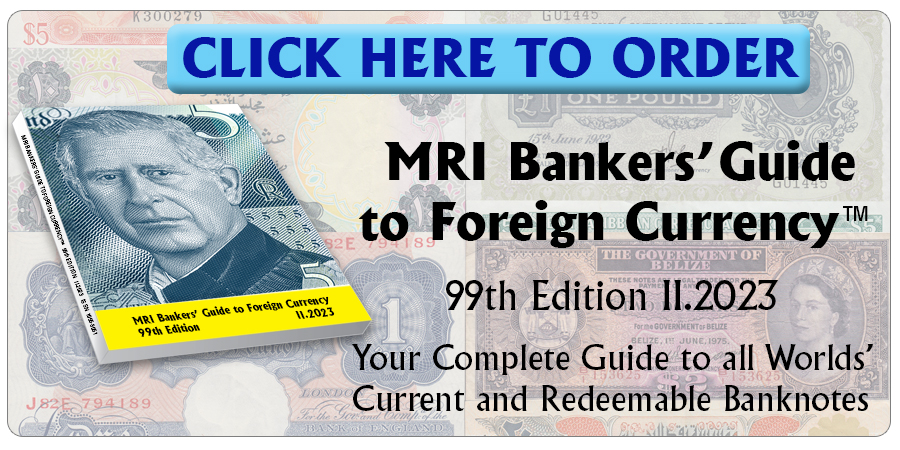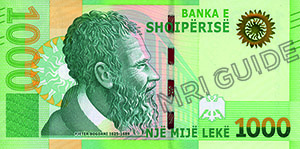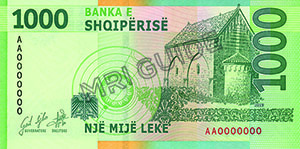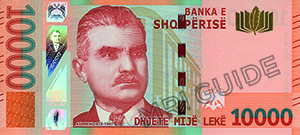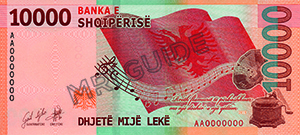 Bank of Albania introduced yesterday 15 June 2021 its new banknotes of 1,000 lekë (ALL1,000.3) and 10,000 lekë (ALL10,000.1).
The note of 1,000 lekë retains the motifs of the previous ones, in an updated version.
The denomination of 10,000 lekë, issued for the first time, honors the Albanian flag and Aleksandër Stavre Drenova, also knows as Asdreni, poet of the Albanian National Renaissance, and author of the National Anthem.
Both notes, to be issued 30 June 2021, are produced using the latest advances in banknote security, and will be legal tender along the existing current notes.
Source: bankofalbania.org.
Courtesy: Cleophas Schockem.
Click here to order the MRI BANKERS' GUIDE TO FOREIGN CURRENCY™
*** Would you like to share your comments, corrections or news? Please contact info@mriguide.com
©2021  MRI BANKERS' GUIDE TO FOREIGN CURRENCY™. All rights reserved.
« More posts