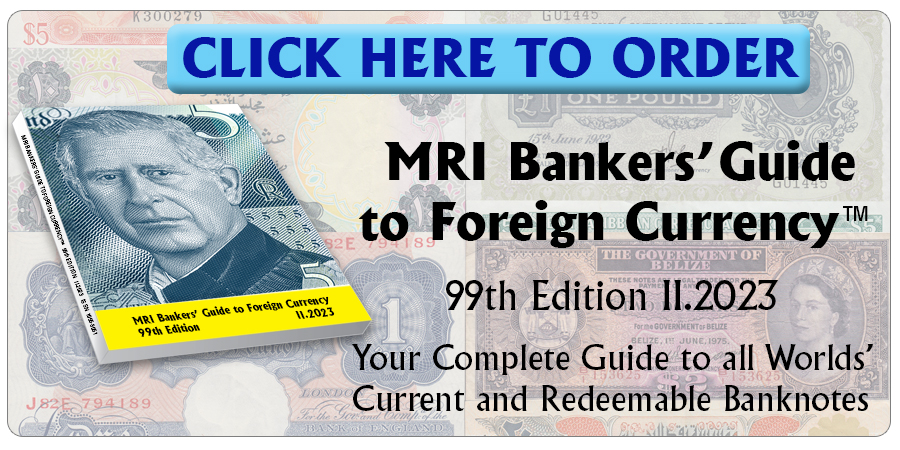 You saw it first here…
The National Procurement Authority of Afghanistan awarded the contract to print notes of 10; 20; 50 and 100 afghanis to PWPW, the Polish Security Printing Works, according to an article published this week by Tolo News.
It's not known whether these notes will be different in any way from the previous ones of the same denominations. Since 2002 Afghan new banknotes retained their basic original design, with some small changes and security improvements added. It must be noted that all the denominations to be printed are to be considered to be "small change" as the largest is worth only about one U.S. dollar.
The contract is for the printing of 10 billion afghanis, with a cost of USD8.5 million.
It will provide for increased local currency use on the Eastern provinces of Nangarhar, Khost, Ghazni, Kunar, Paktika, Kandahar and Laghman, where Pakistani banknotes are widely used.
Source: tolonews.com
Click here to order the MRI BANKERS' GUIDE TO FOREIGN CURRENCY™
*** Do you want to share your comments, corrections or news? Please contact info@mriguide.com
©2022  MRI BANKERS' GUIDE TO FOREIGN CURRENCY™. All rights reserved.
« More posts