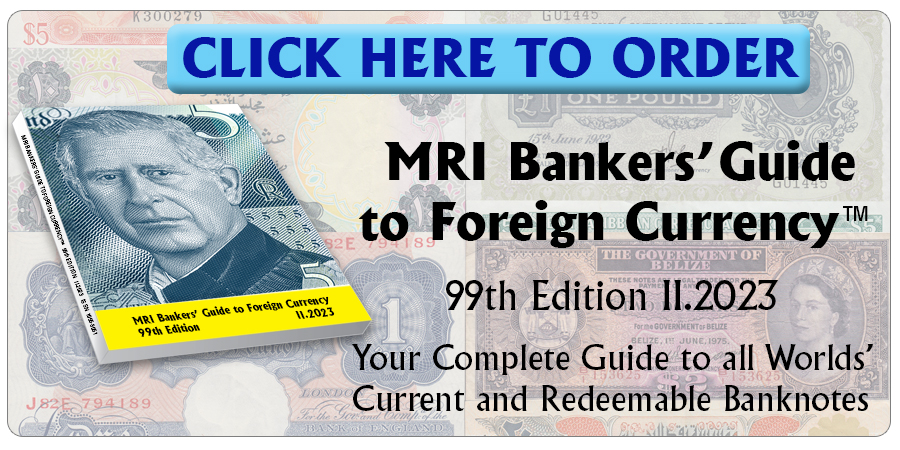 The French firm Oberthur Fiduciairie has concluded a contract with Da Afghanistan Bank for the supply of 390 million banknotes with a face value of 10,000 million afghanis. Delivery date has not yet been fixed.
According to Radio France International negotiations were concluded in Doha with a new team of the Afghan Central Bank, for a total of USD15 million, which have already been paid to Oberthur.
The transaction has been carried within the scope of the recent authorization of the United States Treasury to have PWPW S.A. in Poland to be paid for a similar recent contract.
Source: Radio France International 
Order the MRI BANKERS' GUIDE TO FOREIGN CURRENCY.
©2022  MRI BANKERS' GUIDE TO FOREIGN CURRENCY™. All rights reserved.


« More posts