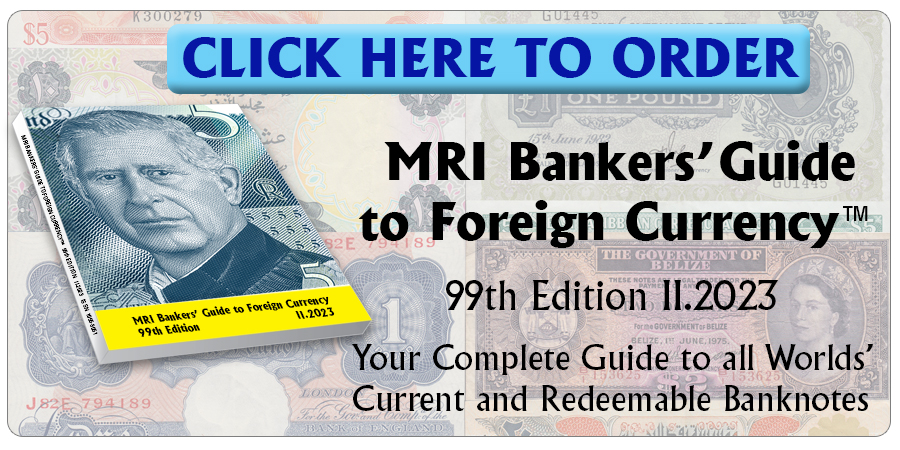 Officials for Da Afghanistan Bank (DAB) declared last week that the newly printed banknotes will soon reach Afghanistan. The country's central bank has informed that the new banknotes will be issued once they reach to the country. 
From previous reports it is known that the new banknotes are being printed by PWPW in Poland, and that designs and substrate will be similar to the current ones. It is possible that the bank seal will be different to reflect the recent political changes.
It has been reported that the general condition of the banknotes currently in circulation is very deficient, and that the new banknotes are produced to correct the problem.
Source: thekabultimes.gov.af
Order the MRI BANKERS' GUIDE TO FOREIGN CURRENCY™
©2022  MRI BANKERS' GUIDE TO FOREIGN CURRENCY™. All rights reserved


« More posts