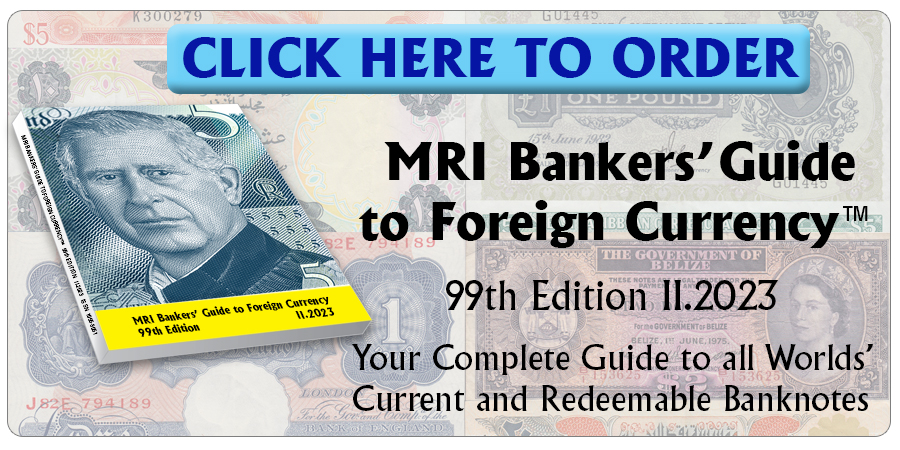 Da Afghanistan Bank said yesterday that the banknotes arrived from Poland in November have not yet being released to circulation. The bank is working on a mechanism to put them in circulation.
Afghanistan, which is a cash driven economy, has had no new banknotes issued in one year. Current notes, especially those of small denominations worth on US dollar or less, are in poor condition, usually torn, held together with tape o missing fragments, causing problems because merchants refuse to accept them.
Source: ArianaNews
Click here to order the MRI BANKERS' GUIDE TO FOREIGN CURRENCY™
*** Would you like to share your comments, corrections or news? Please contact info@mriguide.com
©2022  MRI BANKERS' GUIDE TO FOREIGN CURRENCY™. All rights reserved. 


« More posts