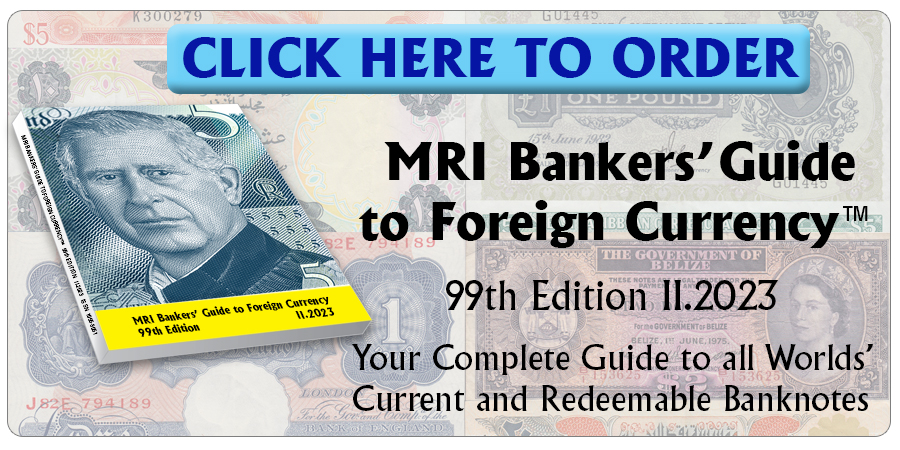 In an article published today by tolonews.com with the byline of Amina Hakimi, a spokesman for the Union of Money Exchangers of Sarai Shahzada call for the printing of fresh banknotes.
They state that as the condition of current banknotes is very bad, and the Central Bank refuses to redeem them "the worn-out banknotes are a big problem in the market". 
A contract was awarded in March to the Polish fiscal printer PWPW to print new notes, but it is not known at what stage of execution it is.
TOLOnews states that it tried to obtain comments from the Central Bank but did not receive response.
Click here to order the MRI BANKERS' GUIDE TO FOREIGN CURRENCY™
*** Do you want to share your comments, corrections or news? Please contact info@mriguide.com
©2022  MRI BANKERS' GUIDE TO FOREIGN CURRENCY™. All rights reserved.

« More posts