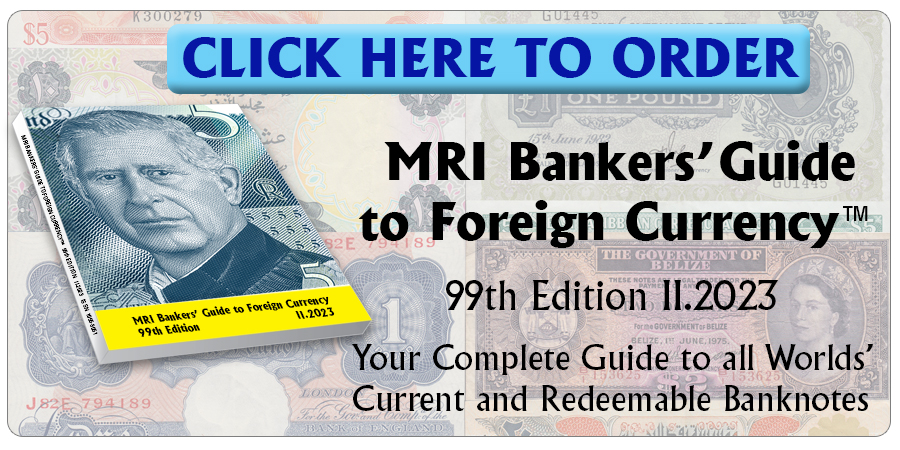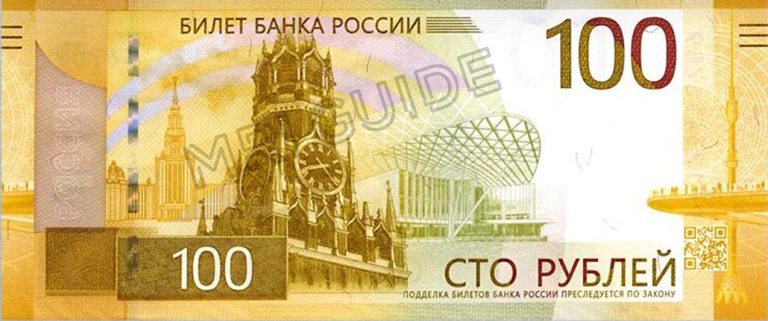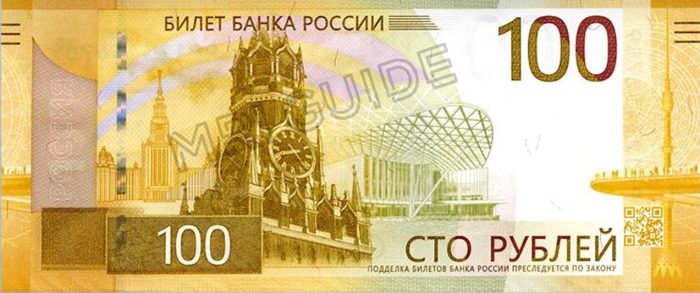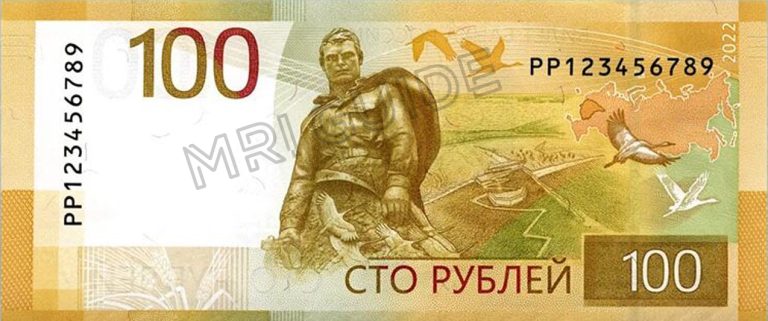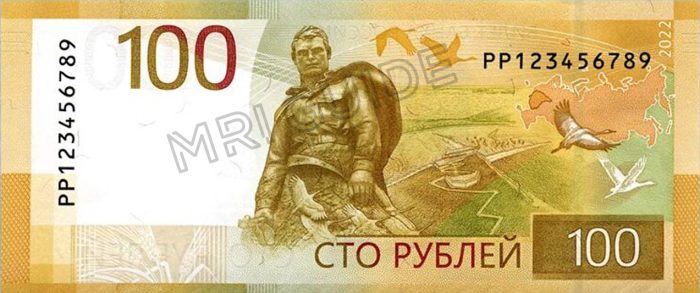 Bank Rossiya presented today its new banknote of 100 rubles (RUB100.6). It is part of the new family of notes started in 2017 with the ones of 200 rubles (RUB200.1) and 2,000 rubles (RUB2,000.1).
The front shows a fragment of the Spasskaya Towers in the Kremlin. In the back it shows the Rzhev Memorial to the Soviet Soldier.
Dated 2022 it has a QR code with the link to the webpage of Bank Rossiya with a description os its security features. 
It will be released to circulation in limited quantities at a later date, to give banks time to reset their banknote processing equipment.
The current situation present challenges. Sanctions imposed to Russia for their invasion of Ukraine complicate the technical services required for the maintenance and update of that equipment, which is in great part supplied by foreign firms.
Sources: Bank Rossiya and additional ones.
Click here now to order the MRI BANKERS' GUIDE TO FOREIGN CURRENCY™
*** Would you like to share your comments, corrections or news? Please contact info@mriguide.com
©2022  MRI BANKERS' GUIDE TO FOREIGN CURRENCY™. All rights reserved.

« More posts