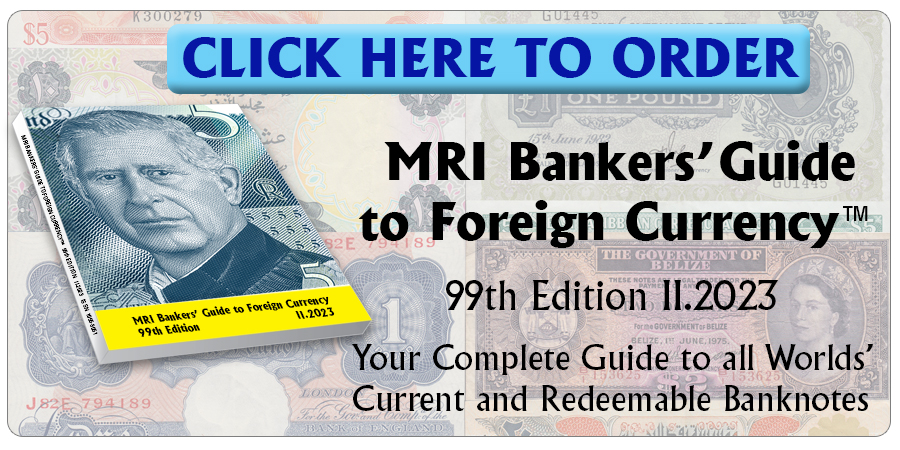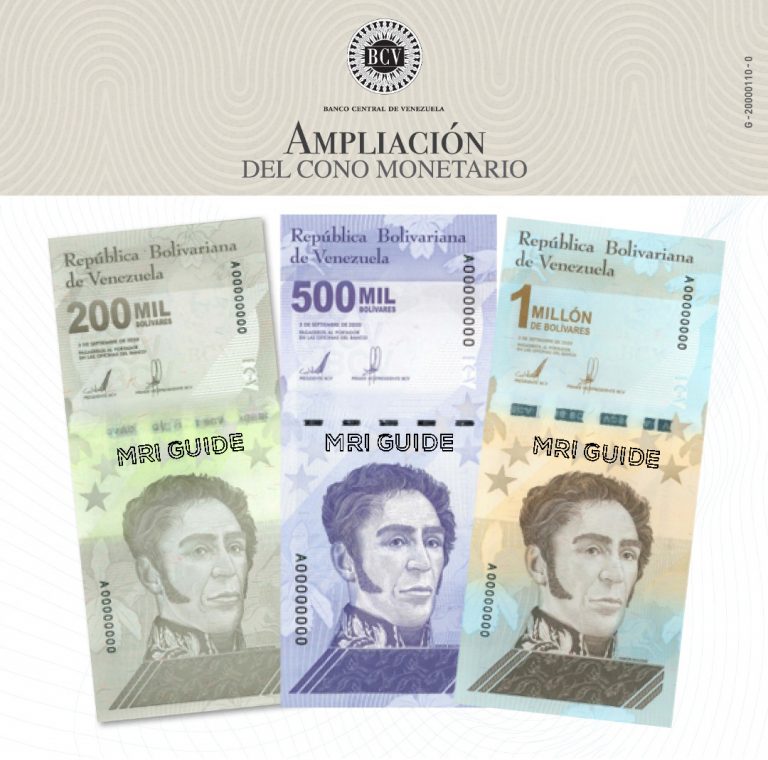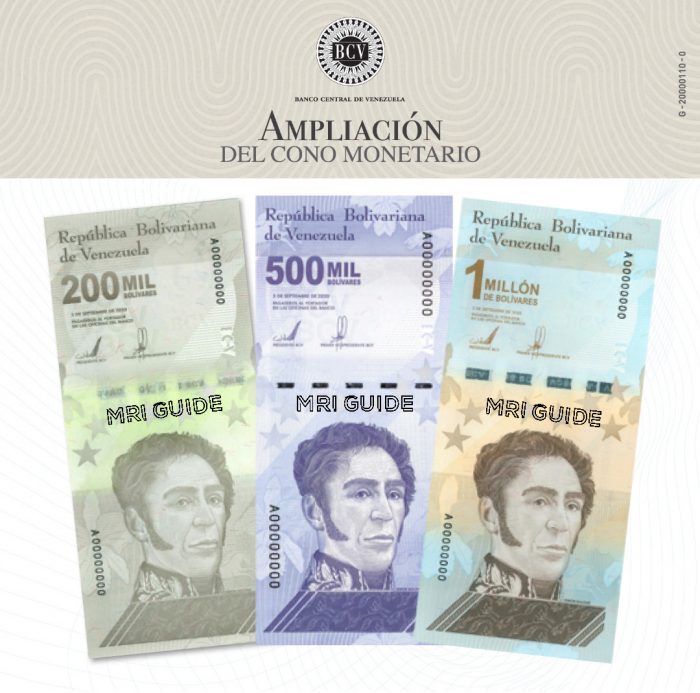 Banco Central de Venezuela announced this evening that it will issue new banknotes of 200,000 (VES200,000.1), 500,000 (VES500,000.1) and 1,000,000 bolívares soberanos. Their distribution will start next week.
All show in the front the portrait of Simón Bolívar. Those of 200,000 and 500,000 bolívares soberanos have in the back the Bolívar's Mausoleum. The note of 1 million has an image commemorative of the Bicentennial of the Battle of Carabobo.
The face value of these notes is approximately 10; 20 and 50 U.S. cents respectively.
Source: Banco Central de Venezuela.
Courtesy: Gabriel's Numismatic Market, LLC., Antje Bird, Carlos Fuster.
« More posts