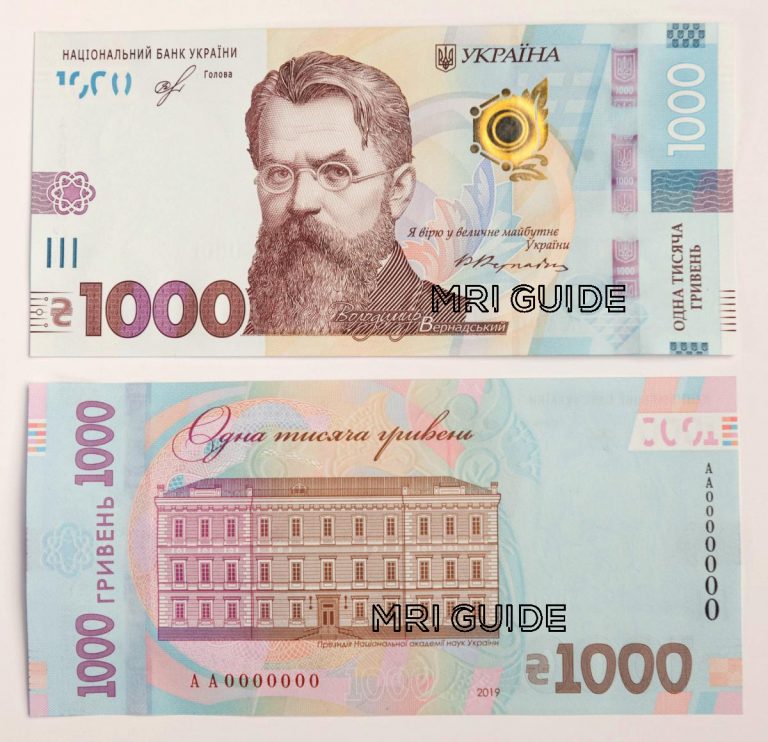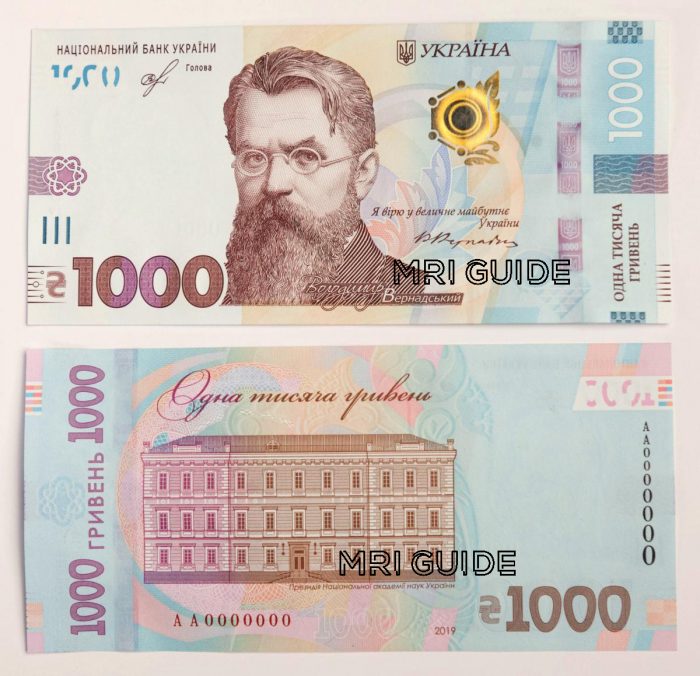 The National Bank of Ukraine has presented today a new banknote of 1,000 hryven (UAH1,000.1), which will be issued on October 25. This is the first time this denomination is being issued.
The front features a portrait of Volodymyr Vernadskyi,  a historian, philosopher, naturalist and scientist. In the back is shown the building of the National Academy of Sciences of Ukraine.
It is blue, dated 2019, its size is 160 x 75 mm, It has advanced security features.
Source: www.unian.info
Sources: Claudio Marana, Cleophas Schockem, Gabriel's Numismatic Market, LLC.
Click here to order the MRI BANKERS' GUIDE TO FOREIGN CURRENCY™
*** Do you want to share your comments, corrections or news? Please contact info@mriguide.com
©2019  MRI BANKERS' GUIDE TO FOREIGN CURRENCY™
« More posts