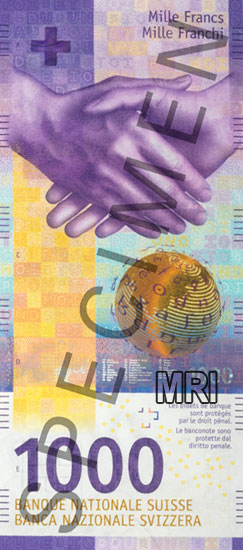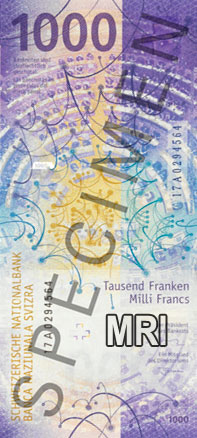 The Swiss National Bank presented today its new banknote of 1,000 francs (CHF1,000.3), which will be available on March 13 at its counters in Bern and Zurich, as well as in the SNB agencies located at the 14 cantonal banks. Commercial banks and Swiss Post offices will begin issuing them shortly thereafter.
It also announced that the new banknote of 100 francs (CHF100.3) will be presented on 3 September, and issued on 12 September 2019.
Sources: bluewin.ch snb.ch
Courtesy: Cleophas Schockem.
Click here to order the MRI BANKERS' GUIDE TO FOREIGN CURRENCY™
©2019  MRI BANKERS' GUIDE TO FOREIGN CURRENCY™
« More posts