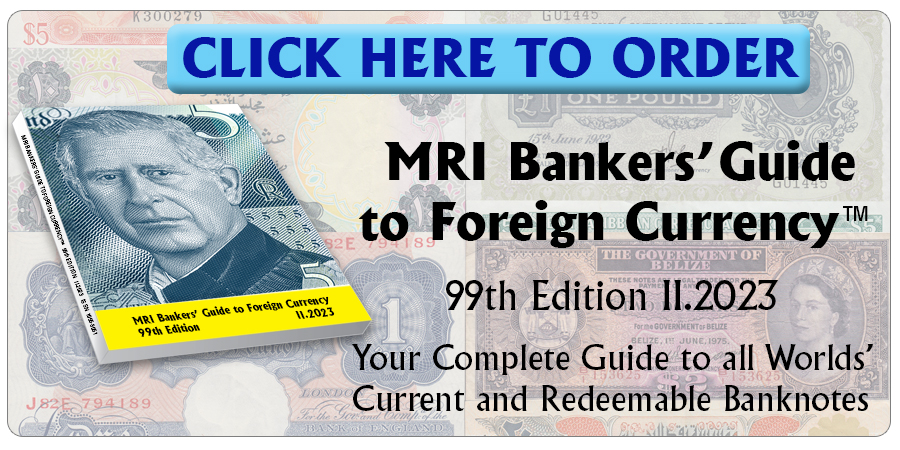 Improved banknotes of 500 (RWF500.8) and 1,000 francs (RWF1,000.8) will be issued by the National Bank of Rwanda.
The 1,000 francs banknote's front has a design of National Museum of Rwanda to represent the Government of Rwanda's effort to promote Rwandan Culture and history; while on the back there is a monkey in the Volcano National Park to represent the Government effort to promote tourism sector.
A design of a flying dove changes colored from green to blue and a bright ring can be seen moving around a central point, replacing the Holographic band on former 1,000 banknotes (RWF1,000.7).
The 500 135 x 72mm banknote has a watermark of the coat of arms of the Republic of Rwanda and an electrotype element representing the logo 'BNR' below, a blue dominant color.
Source: igihe.com
Click here to order the MRI BANKERS' GUIDE TO FOREIGN CURRENCY™
©2019  MRI BANKERS'GUIDE TO FOREIGN CURRENCY™
« More posts