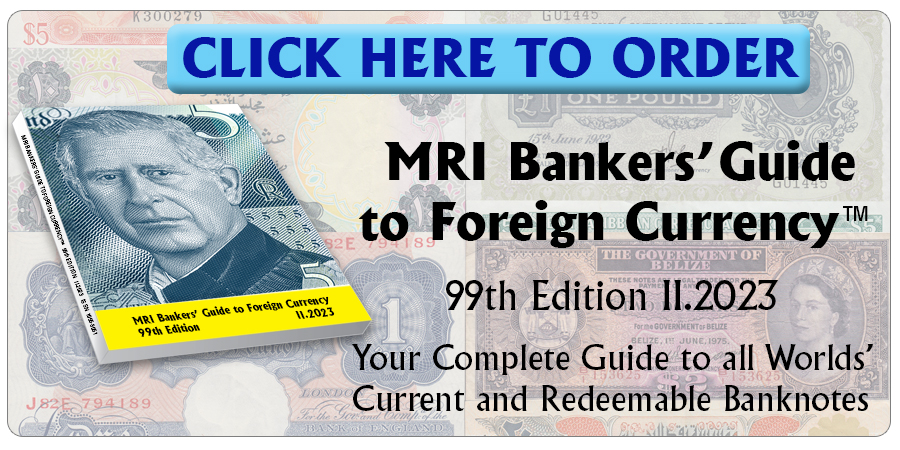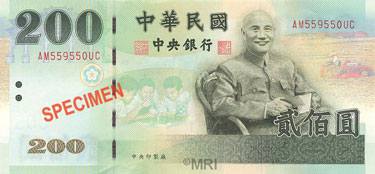 The Government is starting a campaign to erase symbols of the "Martial Era" which may remove mentions and statues of Chiang Kai-shek.
In this scope it is possible that his image will be removed form the seldom used notes of TWD200 (TWD200.1) and most current coins.
Order your copy of the MRI Bankers' Guide to Foreign Currency™ now!
Source: Taiwan News
©2018  Monetary Research Institute.
SaveSave
SaveSave
« More posts