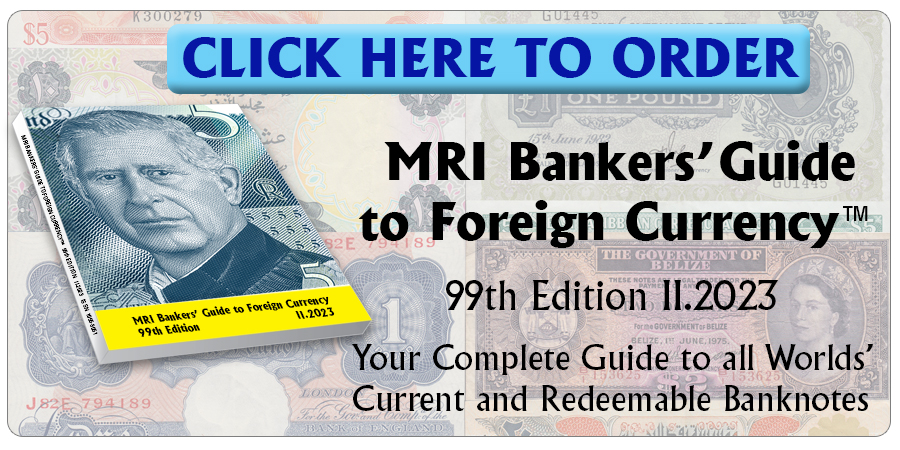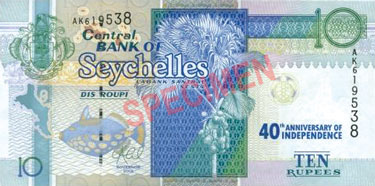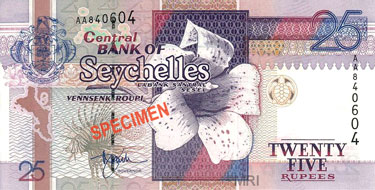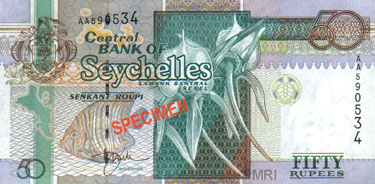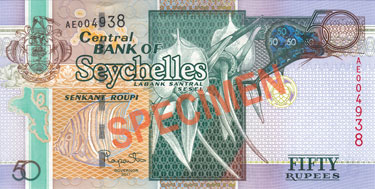 Effective 15 February 2018 several notes of the previous two families have ceased to be legal tender. 
These are:
   10 rupees: SCR10.8  Type Coco-de-mer.
   25 rupees: SCR25.4  Type Flower.
   50 rupees: SCR50.6A; SCR50.6B; SCR50.7  Type Orchid.  
These, as well as all other previous notes are redeemable at the main office of the Central Bank of the Seychelles.
Order your copy of the MRI Bankers' Guide to Foreign Currency™ now!
Source: Central Bank of the Seychelles.
Courtesy: Gabriel A. Leichen.
©2018  Monetary Research Institute.
« More posts