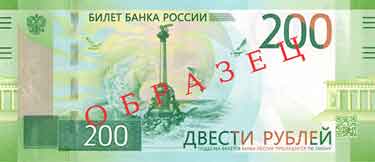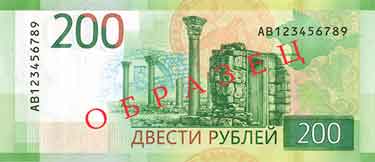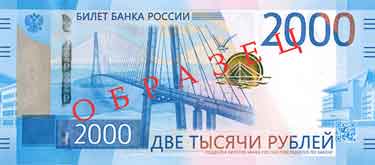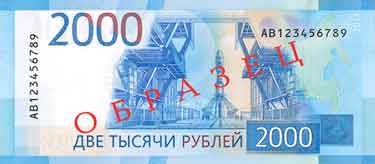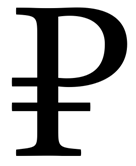 The designs of the new banknotes of 200 (RUB200.1) and 2,000 (RUB2,000.1) rubles have been made public.
The 200 rubles note is green and shows in the front the Monument to the Scuttled Ships in Sebastopol. The back shows a view of "Tauric Chersonesos" (Southern Crimea). It is printed on high density cotton paper with polymeric impregnation to insure longer life.
The one of 2,000 rubles is dark blue and shows in the front the bridge to the Russian Island in Vladivostock, with the Spaceport "Vostochny" in the back. The optically variable security element depicts a stylized image of the bridge against a background of the sun.
The new ruble symbol appears on a security thread and in micro images. On the front of each note there is a QR code containing a link to the Bank Rossiya webpage with detailed information on the security features.
Source: Central Bank of Russia
Courtesy: Cleophas Schockem, Sergei Minenkov.
« More posts