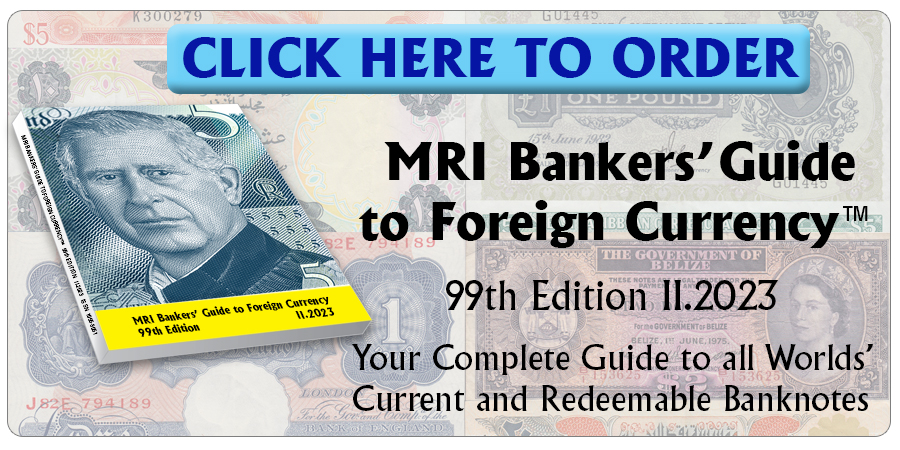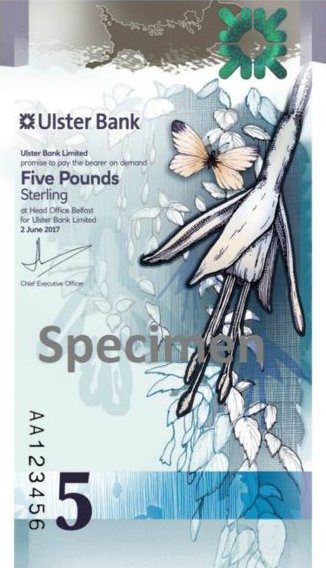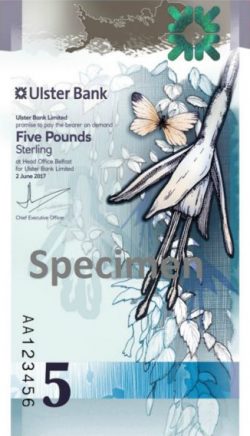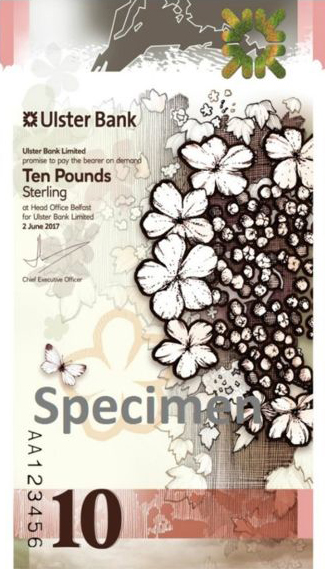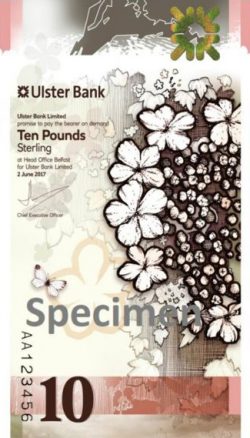 Ulster Bank plans to replace its paper notes with vertical polymer ones. The new 5 pounds (NIR-UB5.5) and 10 pounds notes (NIR=UB10.4) are entering production, and will be released to circulation next year.
The 5 pound note shows pictures of Strangford Lough and Brent Geese, while the 10 pound one pictures Lough Erne, an Irish hare and Guelder rose shrubs.
Source: Irish News
Courtesy: Cleophas Schockem.
Order your copy of the MRI Bankers' Guide to Foreign Currency™ now!
©2018  Monetary Research Institute.
SaveSave
« More posts