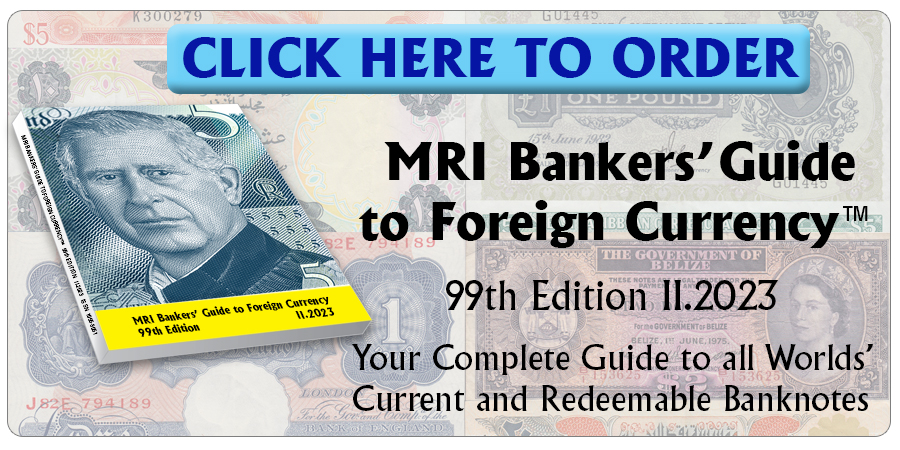 Lounceny Nabé, governor of the Banque Centrale de Guinée, has announced the issue of a 2,000 francs banknote (GNF2,000.1) coinciding with the 58th Anniversary of the creation of the Guinean currency. It will be issued later in the year.
It also announced that smaller notes of 10,000 francs (GNF10,000.4) will be issued this year.
Order your copy of the MRI Bankers' Guide to Foreign Currency™ now!
Source: GuinéeNews
Courtesy: Cleophas Schockem.
©2018  Monetary Research Institute.
« More posts