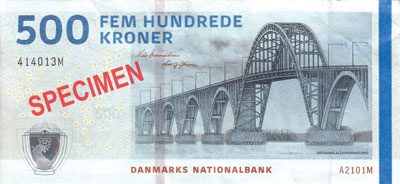 Danmarks Nationalbank announced yesterday that it has decided to entrust Oberthur Fiduciairie the printing of its notes. It found that due to reduced demand for new banknotes and coins it is preferable to outsource their production. 
Order your copy of the MRI Bankers' Guide to Foreign Currency™ now!
Source: Danmarks Nationalbank.
©2018  Monetary Research Institute.
SaveSave
« More posts