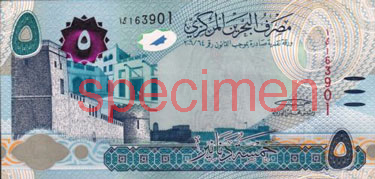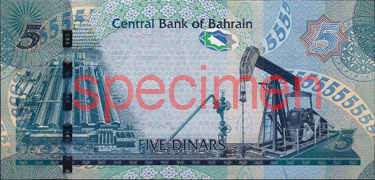 The Central Bank of Bahrain has announced on June 6 the release to circulation of a new banknote of 5 dinars (BHD5-7) of the improved 4th family of notes.
The new banknote differs from the previous ones issued in 2008 and 2017 (BHD5.5 and BHD5.6) in that it has a different seal at top left. 
Source: Central Bank of Bahrain
Courtesy: ebazaar-org eBay shop
Order your copy of the MRI Bankers' Guide to Foreign Currency™ now!
©2018  Monetary Research Institute.
« More posts